Spring Tab, a Hungarian startup was the winner of Bbooster Week Vienna, an event organized by Bbooster, the only Accelerator Venture Fund regulated in Southern Europe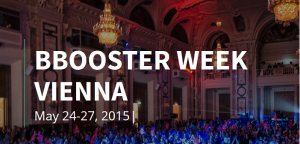 in collaboration with Pioneers Festival, receiving as a prize, direct investment of 24.000 euros.
The startup is a social data mining tool which helps brands personalize their content publishing. The level of the contest was very high, so that Tallerator, Billage and Emunicipality just missed out of the prize. The purpose of this event is to promote the entrepreneurial ecosystem in a different environment on one to one basis, as well as helped by experienced professionals. Also, it's an opportunity to create networking between entrepreneurs and international investors which may be interested in entering in the startups on future rounds.