Shuttle Catheters: The Greek Startup won first place at Innostars Awards
Shuttle Catheters/Athroa participates since the beginning of 2022 in the EIT Health SymbIASIS acceleration program, which is coordinated by the National Documentation and Electronic Content Center, a hub of EIT Health in Greece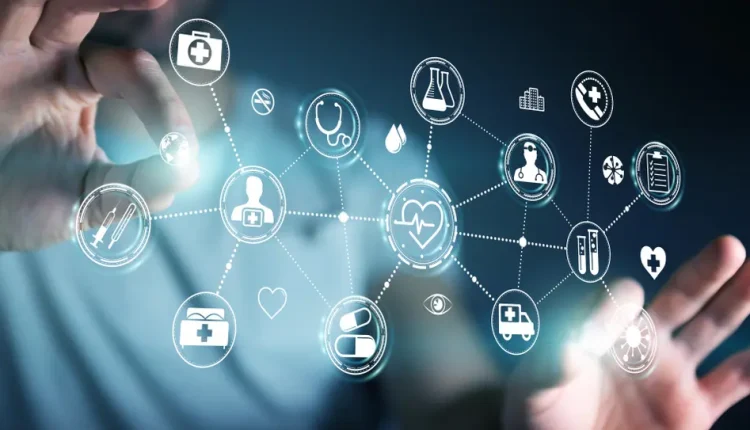 In a showcase of the finest healthcare innovations in Central, Eastern and Southern Europe, over 30 promising early-stage startups took to the stage on 24 November for the EIT Health InnoStars Awards Grand Final.
The jury selected Shuttle Catheters, a team from Greece to take 1st prize at one of Europe's most competitive accelerator programmes with catheter innovation with multiple life-saving applications. DP Innovation from Hungary with a pocket-sized smart nebuliser for inhaled drug delivery came second, while Medicud from Italy took 3rd place with a medical device for treating wounds with a negative pressure dressing.
For the 6th edition of the Grand Final, EIT Health InnoStars presented a broader portfolio of startups, from RIS Innovation Call teams that are at the beginning of their journey, as well as from Attract to Invest teams that are fully operational with a portfolio of clients. The 32 teams that took the stage all had the chance to compete for a special Public Award, and Media Award.
Peripheral Artery Disease (PAD) is a major chronic disease affecting millions worldwide and growing due to an ageing population. The winning Greek team's technology addresses an unmet need for minimally invasive PAD procedures in roughly 30% of all chronic, severe arterial stenosis cases.
Shuttle Catheters is developing an innovative catheter technology to enable minimally invasive procedures for crossing through severe artery stenosis, plugging arterial ruptures, and preventing gastric reflux complications. According to founders, this could mean savings of 7.5 billion euros for the European healthcare system and reduced morbidity rates, thanks to averted open bypass surgeries for roughly 300,000 patients. The Startup Shuttle Catheters is part of the portfolio of the holding company Athroa.
Shuttle Catheters/Athroa participates since the beginning of 2022 in the EIT Health SymbIASIS acceleration program, which is coordinated by the National Documentation and Electronic Content Center, a hub of EIT Health in Greece, with the support of the Archimedes Center of NKUA. It is worth noting that through the SymbIASIS program, Shuttle Catheters/Athroa was associated with the vascular surgery clinic of Attikon Hospital and a doctor of international repute from the clinic became a member of the Advisory Board of Shuttle Catheters. According to the company, this was a defining moment in improving its business plan, which led to its victory.
Shuttle Catheters was one of 108 companies to apply for the sixth EIT Health InnoStars Awards, a competition for early-stage start-ups from Central, Eastern and Southern European countries.
In June, the 20 best teams received 25,000 euros of smart money investment, personalised acceleration and mentoring, as well as access to two boot camps, where they had the chance to develop their business plans further. EIT Health also organised validation interviews for participants with potential customers, investors and partners.
After presenting their advanced business plans, the jury selected 10 finalists and invited them to pitch their projects at the InnoStars Awards Grand Final. The finalists represented various fields in biotechnology, medical technology and life sciences, ranging from a real-time monitoring device aiming at the traceability of transfusion blood bags and a digital iron deficiency screener, to an advanced antibacterial wound dressing and ultra-personalised nutritional advice platform.
At the Grand Final on 24 November, the top three teams received prizes worth €25,000, 15,000 euros and 10,000 euros, respectively. In addition to the prize money, EIT Health also provides winners with networking opportunities with EIT Health InnoStars Partners, healthcare providers and investors. Among the top 10 startups, Italy was represented by four teams, Greece by two, while one each came from Estonia, Hungary, Romania and Czechia.