Harbor Lab: Raised 6.1 million euros in Seed funding
The funding represents one of the largest amounts raised by a maritime technology company during a seed round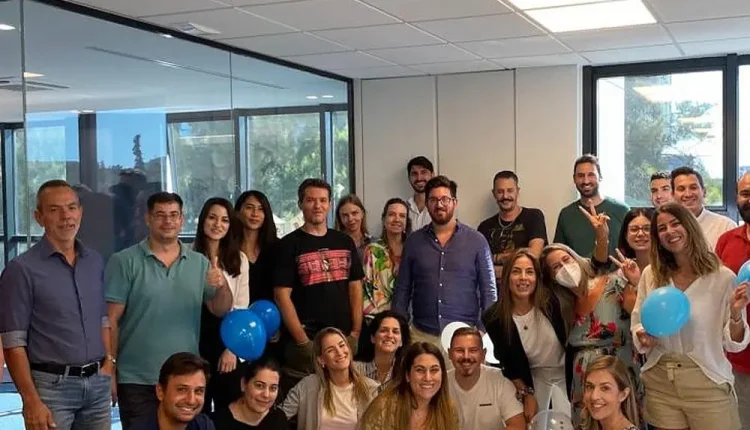 The Greek maritime tech Startup, Harbor Lab, secured one of the largest seed fundings, amounting to 6.1 million euros. The startup digitizes, with the help of its software, the management of port fees and other expenses, which are more commonly known as "Disbursements."
The funding represents one of the largest amounts raised by a maritime technology company during a seed round. VentureFriends and Speedinvest led the funding round, with participation from a large number of additional investors including theDOCK, Signal Ocean, Motion Ventures, TecPier, Innoport, Charge VC and others. The company also received investment from notable tech founders including Alexandros Chatzielftheriou, founder of Blueground.
The company intends to use the funding to strengthen its staff, but also to further develop the innovative solutions it offers to the maritime industry. Its main goal is to consolidate its footprint in major maritime hubs such as Copenhagen and Singapore, but also to develop its technology with the help of machine learning, continuing to emphasize on saving and transparency.
The company's solutions have contributed significantly to the digitization of the Greek maritime industry, filling the gaps that existed. In particular, its software makes the management of port costs more efficient, while at the same time detecting relevant malfunctions. This results in a reduction in port call costs of up to about 6% per port call, cutting administrative/bureaucratic costs by up to 75%.
Harbor Lab's DA Tool uses the most accurate and up-to-date port tariffs on the market so that relevant operational decisions are made by shipping companies based on real-time data.
The Greek Startup is the first in the industry to use SaaS (Software-as-a-Service) software for the analysis of port costs. This is one of the main reasons that since March 2020, when it was created, until today it has received very positive reviews and the port calls implemented using its software exceed 10,000.
"Many digitalisation gaps have been closed across shipping in recent years, however the disbursements process in shipping companies is often inefficient and administration-heavy, with little visibility for the ship operator of the actual costs associated with port calls. Harbor Lab's DA Tool addresses these issues and can save operators around 2000 dollars per port call, when a vessel operates in the spot market, and 1500 dollars when she is on time charter.", said Harbor Lab CEO and founder, Antonis Malaxianakis.
"We are very excited to further support Harbor Lab in its quest to expand globally while establishing their footprint in major maritime hubs like Copenhagen and Singapore. We are also keen to see the product develop with the utilization of machine learning to digitalize ports around the world making shipping more efficient.", stated Apostolos Apostolakis, Partner at VentureFriends.
"Harbor Lab is one of those rare companies that can fundamentally disrupt key operating principles of a gigantic industry. By streamlining port calls and port operations across the world, Harbor Lab unlocks massive value for shipping companies and stakeholders in ports. We couldn't be happier to back the team on their exciting journey.", commented Philip Specht, Partner at Speedinvest.