SERVE RESPONSIBLY: Information and awareness on alcohol consumption through the new app of the Athenian Brewery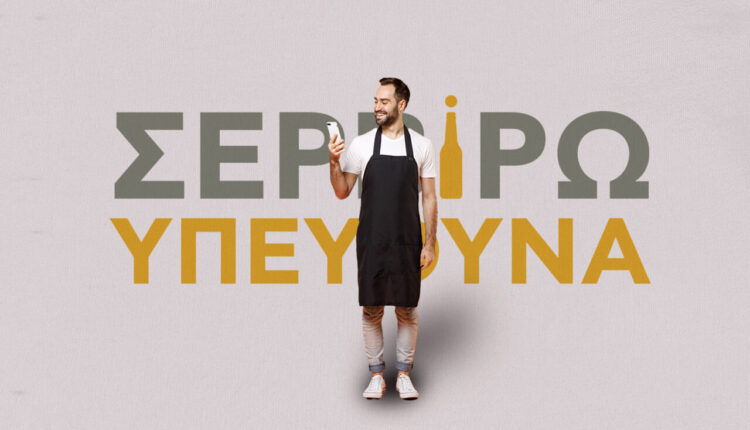 The Athenian Brewery, faithful to its strategic commitment to promote responsible alcohol consumption in Greece, created, in collaboration with the Bartenders Association of Greece and the Non-Governmental Organization "nifalioi-stin ugeia mas" (Sober-cheers), the application 'SERVE RESPONSIBLY', with the aim of informing and sensitizing the professionals about the importance and value of responsible alcohol distribution.
Through this innovative smartphone application, we provide valid information and data on alcohol, as well as advice on appropriate ways to prevent and treat unpleasant situations related to overconsumption of alcohol, thus supporting the formation of a culture of responsibility. The app is divided into five thematic sections which include important information related to alcohol, such as how it is prepared, its content in various categories of drinks and its effects on the body and brain. In addition, it provides useful information on the key role played by bartenders in the responsible drinking chain, but also on building a relationship of trust with consumers.
The application also includes a specially designed test of eleven questions, based on the material that has been presented, giving the user the opportunity to be certified as an Ambassador of Responsible Alcohol Distribution. The certification can be included in his CV and serve as an opportunity for professional development in the food service industry.
"Responsible consumption for us at the Athenian Brewery is a very basic, strategic field of multifaceted activity. For several years now, we have taken many steps as an organization, in the goal we have set for the consolidation of a culture of responsible alcohol consumption in Greece, with information and awareness campaigns, in collaboration with relevant institutions and NGOs, while at the same time we have developed a complete portfolio of alcohol-free products.With our new initiative we turn to our valuable partners, the restaurants and entertainment stores and the professionals of the sector, supporting with an innovative technological tool their important role in the chain of responsible alcohol distribution. We are confident that the endpoints will contribute to the culture of responsible consumption, at a time when citizens choose to consume alcoholic products and we are very optimistic about their substantial impact on this initiative.", said Alexandros Daniilidis, CEO of the Athenian Brewery.
The app is available at the following links:
For Apple: Link
For Android: Link