Rise Up raises 30 million euros
The Paris-based company raised 30 million euros for its human-first employee learning platform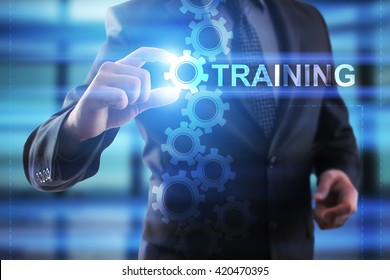 Rise up, which operates throughout Europe, will use the new 30 million euros funding, led by Connected Capital alongside MAIF Avenir and Impact Partner, for its human-first employee learning platform.
The workplace edtech sector is rapidly growing and nowadays more and more companies of all sizes focus on training their employees in order to offer them more knowledge, improve their skills and consequently help the company perform better.
While learning in the workplace is growing in popularity, it's presenting some challenges and it's now at the forefront of both CEOs and employees' minds. It's reported by Rise Up that 79% of CEOs worldwide identify the lack of essential skills in their workforce as a threat to future growth, and the inability to learn and grow is the main reason for employees to look for a new job.
Founded in 2014, Rise Up has the vision to tackle this and provide genuine solutions to business – addressing the skills shortage.
Rise Up's one-stop-shop learning solution, combining LMS, LXP, LRS, LCMS, mobile and multimodal services, serves more than 400 customers and 1 million active learners in 60 countries. It is innovative, easy to use, with high levels of customer support.
The human-first, AI-driven software solution offers personalized learning. It includes an intuitive blended learning environment, a motivational chatbot and a Microsoft Teams integration. At the same time, Rise Up creates a positive social impact in local communities, expanding access to training by offering its platform to beneficiary associations and developing youth employment through both apprenticeships and professional immersions.
With the global learning and development industry expected to climb to over 380 billion euros by 2022, this is a market that Rise Up is focusing on. It has offices in Paris, London, Brussels, Amsterdam, Lisbon and Munich, Rise Up expands across Europe, and the tech scale-up is targeting high growth in these markets.
"As we continue to navigate the COVID-19 pandemic, hybrid learning is fundamental. Rise Up offers an inclusive learning platform that transforms this crucial business challenge into an opportunity for our customers. Our partnership with Connected Capital, with its focus on B2B SaaS, and their experience with HR tech companies in particular, will allow us to further strengthen our position in local European markets.", said the co-founder and CEO of Rise Up, Arnaud Blachon.
"Learning software solutions are increasingly relevant for organizations and Rise Up's ability to serve customers with complex learning requirements, which differentiates them as the one learning solution easily accessible across the full organization. Rise Up's rich product suite combining LMS, LXP and content authoring is already adding crucial value to companies ranging from SMEs to large corporations such as Axa, Schneider Electric and Domino's. We are impressed with Rise Up's efficient growth over the last years in its current markets and are excited to contribute to the company's accelerated international expansion.", stated Sander Pennings from Connected Capital.