How Britain Developed a Billion-Pound Angel Investors Marketplace – Video Interview with UK Business Angels' Jenny Tooth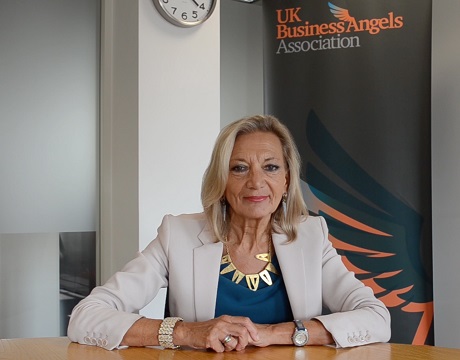 Angel investors are actually coming from successful entrepreneurs who have exited their businesses and so developing startup ecosystems that want to build angel investors activity should tap into that business community, support and coach entrepreneurs to put some of their spare wealth and some of their skills and knowledge back to help other small businesses, advises Jenny Tooth, UK Business Angels Association's CEO in an interview with EMEAstartups.com.
Driving from the UK experience, where the tax schemes and the co-investment funds introduced by british governments the last years have helped mobilise angels to invest more than a billion pounds in startup companies, Jenny Tooth suggests that European Union should encourage member-states to consider using such tax reliefs and leverage angel money in order to kickstart angel investors activity across the continent.
UKBAA is the biggest association of business angel investors in Europe and second globally, only behind the USA. As Ms. Tooth explains, the british marketplace is a very well-organised one, with groups and networks having been established over 30 years ago, while the current trend sees angel groups syndicating in an effort to share deals and pool their risk. The angel investors market in Britain is around 1 billion a year, a figure that represents three times the VC money available for early stage companies in the country.
Three major initiatives from previous British governments across all parties, says Ms. Tooth, have increased the willingness of business angels to invest their money. The Enterprise Investment Scheme and the Seed Enterprise Investment Scheme offer tax breaks and capital gain reliefs, along with other benefits, for investors putting money in startup companies, while a co-investment fund of 100 mn pounds has been set up.
Just through these schemes 1 billion pounds were invested in startup companies, according to the latest UKBAA figures (until December 2012). "58% of our network answers that shouldn't they have the tax reliefs, they wouldn't invest. It does affect the decision making", says UKBAA's CEO.
Watch the interview with Jenny Tooth on the video below

0:25 UKBAA role and key activity figures
2:46 The regulatory framework in the UK for business angels – Governments' incentives
5:01 How have governments' measures helped the marketplace to grow
6:42 Suggestions for developing ecosystems to grow their angel investors communities
8:49 Suggestions for the EU to support business angels
11:55 How to increase women participation in angel investing
13:36 Trends UK angels are seeing, where do they invest