Pylones Hellas: Official Consulting Partner of Amazon Web Services
The company's investment in AWS solutions and tools aims to bring about innovative solutions in the field of cloud and security for Greece and Cyprus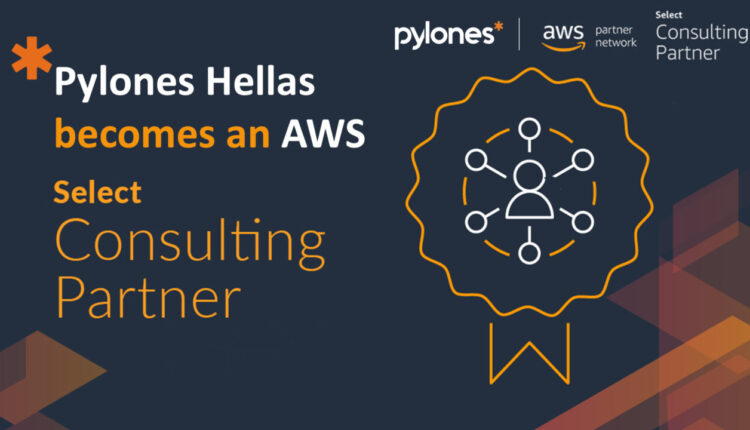 Pylones Hellas, the provider of digital technologies and internet security, with a long presence of more than 25 years in Greece, Cyprus, as well as in the wider region of southeastern Europe, announces the enrichment of the integrated solutions it provides, with its entry into the Amazon Web Services (AWS) partner network as a Select Consulting Partner.
As part of its continuous investment in Greece, AWS announced in 2021 the creation of the first Greek office, as the company continues to expand its team that supports the growing number of its customers and partners in the Greek market. The office will support organizations of all sizes, including Startups, businesses and public sector bodies as well as those that will make the transition to the AWS Cloud.
AWS has recently announced plans to launch a new infrastructure in Greece "AWS Local Zone", in 2022. AWS Local Zones is a type of infrastructure that places computing, storage, databases and other selected AWS services closer to a larger number of people, industries and IT centers where there is currently no AWS Region.Customers can use AWS Local Zones to run applications that require single-digit millisecond latency in use cases, such as real-time gaming, hybrid migrations, multimedia and entertainment content creation, live video streaming, engineering simulations, AR/VR and machine learning at the edge.
AWS Consulting Partners help clients design, create, and manage applications in AWS. In order for a company to qualify and be selected in the AWS partner channel, it must demonstrate a high level of knowledge in the company's products, have a team of certified staff, as well as a success history of project delivery.
Pylones Hellas, in the context of the investments it makes in new innovative technologies and tools to serve its customers, has managed, in a very short time, to have accomplished all the prerequisites! Now any company wishing to innovate with AWS products and solutions, can consult Pylones Hellas in order to guide it through the perpetual journey of cloud services and not only, offered by Amazon Web Services.
"Pylones Hellas' goal was and is to cultivate the pioneering spirit that AWS stands for and to support our customers to accelerate their digital transformation to provide innovative products and services by taking advantage of the tools and capabilities of the AWS cloud. As an AWS Select Consulting Partner, we are adding another tool to our portfolio of solutions to guide our clients to simplify their digital challenges, which in the near future will be more and more complex.", stated Emmanuel Netos, CEO of Pylones Hellas.