Physis Ingredients was founded in Serres in 2017 as a subsidiary of HORIZON S.A. Alongside its activity in the energy sector for more than 25 years, HORIZON decided to invest in the agri-food sector. At a time when the ever-increasing need for a "clean label" in products is emerging, Physis Ingredients decided to utilize the rich greek flora to produce innovative natural products with targeted actions.
With a vision to contribute to the industry's transition to "clean" products, without chemical additives and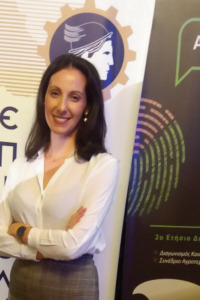 preservatives, Physis Ingredients has a mission: the production of innovative high-tech greek natural ingredients for industries, so that they can form products with high added value and benefits for the consumer. The company, wanting to have full supervision of the quality and production process, began its course from the field.
After years of research, it chose aromatic and medicinal plants as a raw material, as they are species that offer multiple processing possibilities, while the greek wealth in endemic species offers possibilities of innovation. Thus, today it maintains partnerships with producers for contract cultivations of aromatic and medicinal plants.
At the same time, looking forward to innovation, the company turned from the beginning to research and development of expertise. Thus, since 2017 it maintains a collaboration with the Aristotle University of Thessaloniki for the development of special innovative products for food, cosmetics, nutritional supplements and animal feed industries.
Today, the company's portfolio includes three branded product codes with targeted action:
> PhysisBest. A natural extract from a mixture of aromatic plants with high antioxidant activity, which allows to extend the shelf life of the product. It is intended for use in food and cosmetics.
> THE COR-RED. A natural helmet-based extract that imparts a red color with high stability. It is intended for use in food.
> CORNYME. A formula for complementary nutrition that enhances milk production in ruminant animals. It consists of botanical extracts and essential oils, rich in bioactive substances and antioxidant action.
The portfolio is complemented by six botanical extracts produced using an innovative extraction method developed by Physis Ingredients, which, among other things, offers high efficiency, stability and bioavailability. Physis Ingredients guarantees the quality of its products, provides solutions and is a reliable supplier of raw materials for industries.