Lidl Hellas: 7 distinctions at the Women Empowerment and Diversity and Inclusion Awards 2022
The company stood out for its initiatives to ensure an environment of equality and inclusion for its employees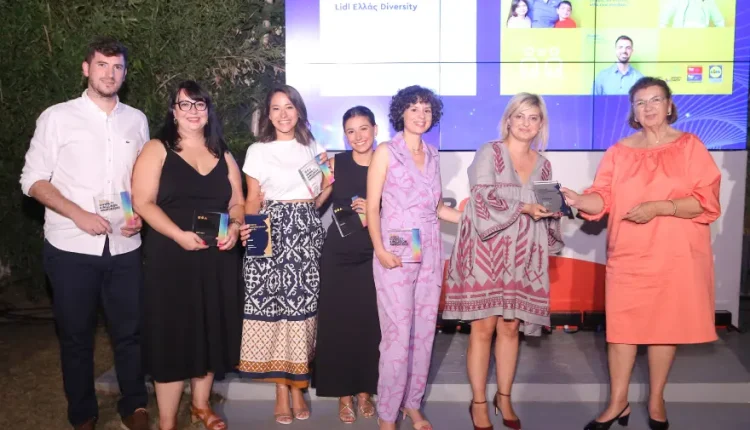 Lidl Hellas won a total of 7 awards at the two institutions of the Women Empowerment Awards 2022 and the Diversity & Inclusion Awards 2022 as a result of its initiatives to ensure an environment of equality and inclusion free from discrimination.
Specifically, the company won in the institution of the Women Empowerment Awards 2022:
•Platinum award, the greatest distinction of the institution, for all its actions ensuring a working environment of equality and inclusion.
•Gold award in the category "Retail" for the actions supporting gender equality, female empowerment, acceptance of diversity and inclusion.
In the institution of the Diversity & Inclusion Awards 2022, Lidl Hellas won:
•2 Gold awards in the categories "Employee Network" and "Team Bonding" for Lidlwood, the program that promotes the authentic Lidl Hellas and gives the opportunity to its people to take part in internal and external communication campaigns.
•1 Bronze award in the category "Training & Coaching" for the Educational Actions against Harassment in the workplace, in order to ensure a working environment without harassing behaviors and incidents.
•1 Bronze award in the category "CSR Activity" for the Panhellenic information campaign "We the Women", a synergy of Lidl Hellas with HOPEgenesis, under the auspices of the Ministry of Labor and Social Affairs. The campaign focuses on the promotion of six women, who are telling a special story, but all together they give a message: We can Career and Family together."
"We support these two new institutions that reward best practices in the Greek labor market and we hope that they will be a driving force for more and more companies to work towards a work environment of equality.For us, the awards are an extra force to continue working for a friendly and inclusive environment for each and every one of our great team.", said the HR Director & Member of the Board of Lidl Hellas, Nicoletta Kolombourda.
The company's awards reinforce its commitment to creating an increasingly inclusive and non-discriminatory working environment.In this direction, Lidl Hellas has signed the United Nations Principles on Women's Empowerment (WEPs), the global initiative for the promotion of women and gender equality, the Diversity Charter and has received the SHARE equality certification.