Kotsovolos: Bets on environmental consciousness with "green" initiatives
Driven by sustainability, the company implements programs, placing the protection of the planet in its strategic decisions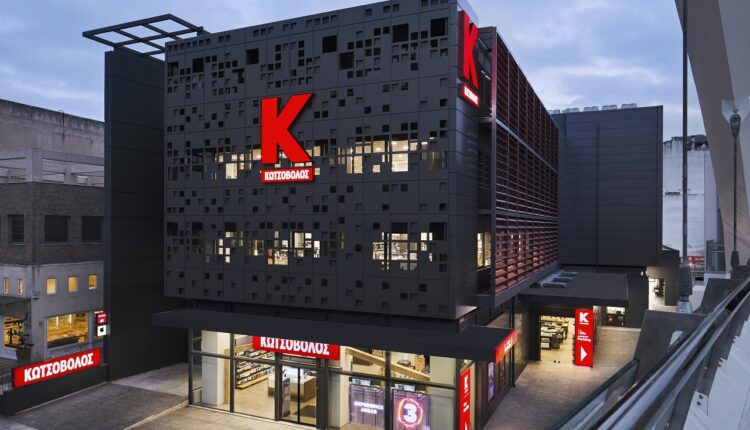 Kotsovolos, in the context of implementing actions focusing on the protection of the environment, officially supports as a member of the Hellenic Advertisers Association, the international initiative "WFA Planet Pledge".
The aim of this initiative is to utilize the communication strategy of the members of the Association to enhance environmental awareness, as well as information on important environmental issues that concern the whole planet.
The "WFA Planet Pledge" initiative was "born" through the global "Sustainability and Marketing" survey conducted by the "World Federation of Advertisers" (WFA) in which Greek advertisers and marketeers participated through the Hellenic Advertisers Association.
The companies, which are officially included in the program, are committed to support and actively participate in the global campaign "Race to Zero", developing their communication strategies to be "tools" in tackling climate change, the evolution of sustainability in business and the development of ecological consciousness by consumers.
Kotsovolos, placing at the center of its sustainable strategy, actions for the protection of the environment, but also as a supporter of the Planet Pledge in Greece, is committed so that both its people and partners, as well as its customers, receive the appropriate tools and incentives to actively support world-class actions for the protection of the environment, heading to a "green" planet.
It is also worth noting that the Currys Group, of which Kotsovolos is a member, within the same philosophy, enriches its strategy with even more actions related to sustainability.
Specifically, the Group recently joined as a member of the "Circular Economy Partnership", a global initiative that unites companies from the technology and consumer goods sector, with the aim of reducing their environmental footprint and integrating the circular economy and recycling into the sustainability strategy.
At the same time, the Group scored "A Rating" in the Certification received from CDP, the Non-Governmental Organization that designs and develops long-term programs to limit environmental impacts, shape a sustainable economy and take action to address climate change.