According to Junior Achievement's global network, JA Worldwide was nominated for the 2022 Nobel Peace Prize. This news pleased the JA network, which includes more than 340 offices in 115 countries whose main task is the education of the new generation, from the school years, to innovation and entrepreneurship through experiential programs / competitions.
"This is a great honour that raises the standards of our work very high. New generations of people are the future of this planet and only by strengthening them can we hope for progress and universal unity. Our emotion as members of the Junior Achievement ecosystem is unprecedented", noted Argiris Tzikopoulos, General Manager of Junior Achievement Greece.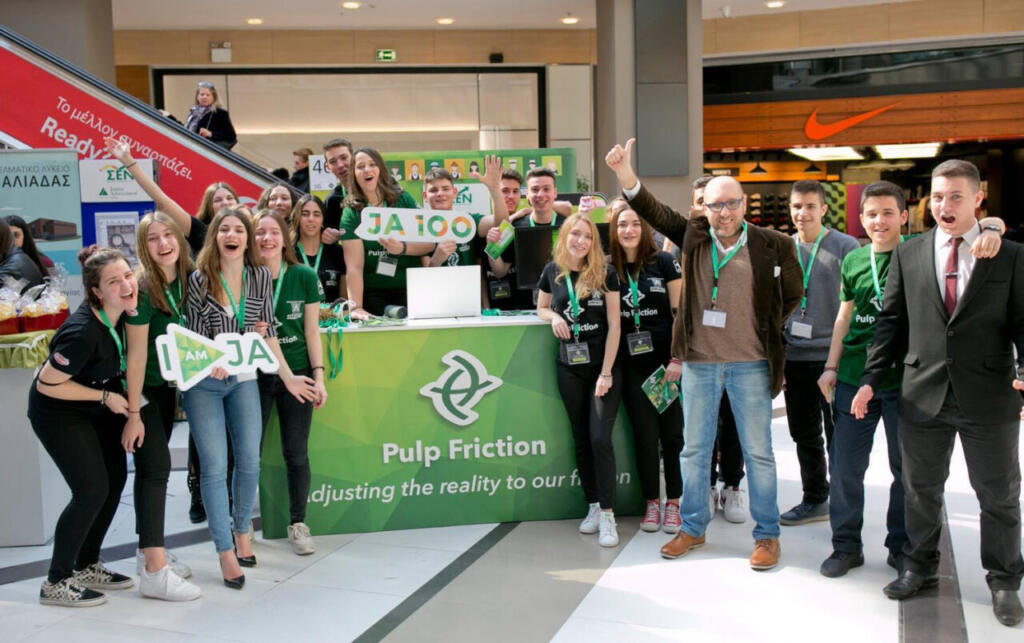 The selection criteria
Nominations can be proposed by heads of state and some elected officials, university professors in selected fields and already Nobel Laureates. Although this information remains confidential, the JA has received permission to announce that JA Worldwide has been nominated for the 2022 Nobel Peace Prize by a distinguished professor of Law and International Affairs, who was impressed by the JA's global reach, its success in empowering youth and its ability to promote diversity.
For centuries, unemployment and poverty have led to political instability, violence and warfare. The strengthening of the economic and entrepreneurial skills of youth on all continents by the JA – even during the pandemic – is a factor contributing to the peace and unity of the global community.JA is a world in which young people have the ability and mentality to build communities that dare and progress. "Ja's legacy is the positive influence on the lives of young people."
This candidacy for JA Worldwide is the beginning of a long journey. Many organisations have been nominated many times before qualifying or being selected as winners.It is already considered crucial for the JA, which is positioning itself for the first time alongside such an illustrious group of nominees for the Nobel Peace Prize, hoping that this will inspire the JA network to achieve more and maximise the impact of its actions.
"Peace is only possible when youth in all countries receive economic empowerment. JA Worldwide is honored to receive this nomination and we will continue our work to enable all young people to have the ability and mindset to build thriving communities. Our primary hope for solving the world's most complex problems lies with the young people of today who will be the leaders of tomorrow.", said Asheesh Advani, CEO of JA Worldwide.