Innomost: Offers sustainable alternative to palm, fossil and food original ingredients for beauty and personal care
In the last two years, the company has raised 6 million euros in funding to build the first production plant and expand its business to a global level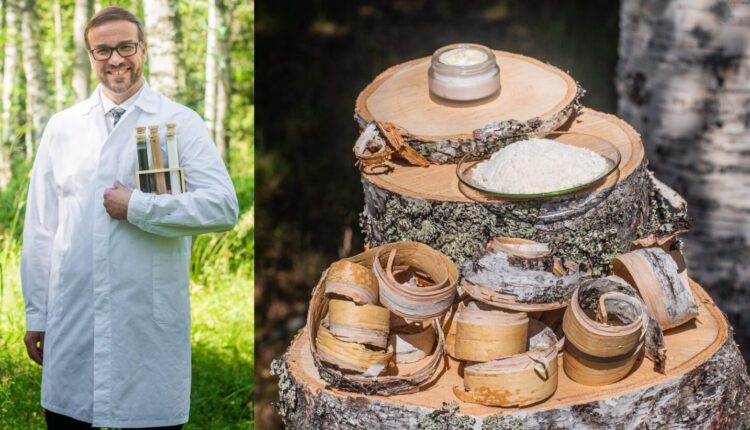 Innomost, circular economy pioneer from Finland, is scaling up production of its bioactive compounds from upcycled birch bark, offering a more sustainable
alternative to palm, fossil and food original ingredients for beauty and personal care.
In the last two years, the company has raised 6 million euros in funding to build the first production plant and expand its business to a global level. Innomost´s first production plant is equipped with unique in-house designed, patented production process technology. Up to one million kilograms of birch bark per year can be processed into 100% natural, biodegradable, high-value ingredients for cosmetics.
Birch has been used for hundreds of years to protect and sooth the skin. Innomost develops and produces high-value bioactive ingredients from forest industry side streams that enable its customers to make ground-breaking innovations in the cosmetics beauty industry. By using birch bark side streams, the company upcycles naturally occurring raw materials that would normally be used for energy production or other lower value purposes into high-quality products. These products are environmentally more sustainable and have very low carbon footprint.
For raw material supply, Innomost collaborates with Metsä Group, a major Finnish forest industry company and one of the largest birch wood processors in Europe. Metsä Group is also one of the company´s main investors. Circular economy forms the base for Metsä Group´s operations. The
forests are managed sustainably, and every part of the tree is used as efficiently as possible. The origin of wood is known, and the chain of custody certification provides the proof that origin, legality, and sustainability are realized throughout the supply chain.
"It's really a win-win situation. The raw materials for Innomost's products are available in large volumes at a feasible cost. Our raw material originates from certified Nordic forests, not from lands that could be used for food or feed. We are on top of the beauty trend for upcycling, zero waste and
full-cycle natural cosmetics," comments Sami Selkälä, Founder and CEO of Innomost.
The new production plant is designed to meet the high international safety and quality standards for cosmetics. The aim is to minimize the carbon footprint at all stages of production by utilizing environmentally friendly and innovative solutions. For example, wood raw material left over from
production is recycled into bioenergy for the needs of the production plant. Also, the waste heat from production is utilized to increase energy efficiency, by heating production buildings. According to the preliminary LCA-calculations, Innomost´s products have very low and even negative carbon footprint.
The production plant is capable of processing up to one million kilograms of birch bark per year, and further processing 100,000 kilograms of birch bark powders and 10,000 kilograms of extracts.
"However, our current range of biodegradable and sustainable products from birch is only the beginning of our company's innovation potential and growth opportunities in the global market," says
Sami Selkälä, CEO of Innomost. "We do things that have not been done before, at least in this part of the world." he continues.
Innomost's current product portfolio consists of birch bark powder, betulin, suberin, birch charcoal powder and azelaic acid. These ingredients are perfect for innovation in all cosmetic product
categories including skincare, haircare, body care, decorative cosmetics, and oral care. Azelaic acid, for example, is an effective solution for acne, which has exploded as a skin problem with the daily usage of face masks. Birch bark powder provides deep cleansing for skin and hair, replacing
extremely problematic microplastics. Betulin and Suberin have shown potent anti-aging efficacy in in-vitro tests.
"Consumers want to use natural, renewable, and sustainable cosmetics that are good for them for the environment. Our innovation enables our customers to replace fossil fuel-based and other environmentally harmful ingredients with ethically produced, sustainable upcycled option. " founder
and CEO Sami Selkälä continues.