HONOR: First in Android Smartphones shipments in China in 2021!
The company showed an annual growth of 253.4% making it one of the fastest growing brands in the country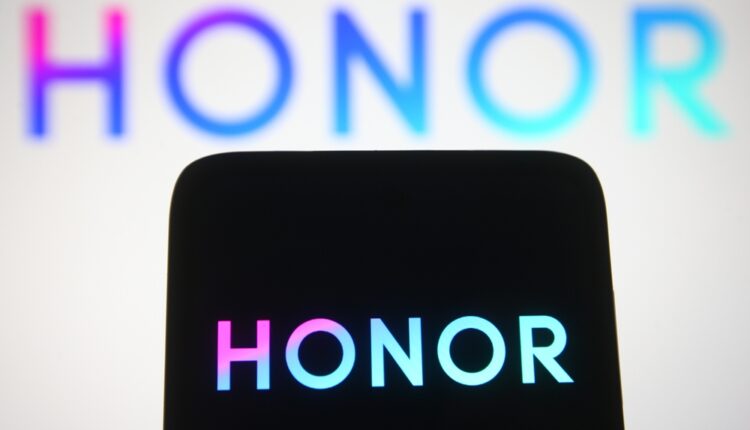 IDC published its quarterly report on the smartphone market, which states that HONOR surpassed its targets and made record shipments in Q4 2021 while continuing its growth with an annual increase of 253.4% in the Chinese market and became the 2nd smartphone manufacturer and the first Android smartphone manufacturer in China with more than 14.2 million shipments.HONOR's annual smartphone shipments reached 38.6 million devices, a significant increase compared to 2020, which brought HONOR to the TOP 5 smartphone manufacturers.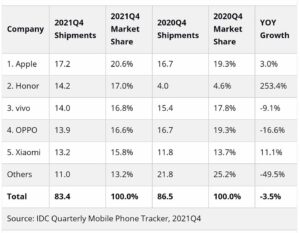 2021 was an important year of growth for HONOR in both new products and major innovations in R&D. Major drivers of the further development were the launch of the premium smartphone series such as the HONOR 50, HONOR X30 and HONOR Magic V– the company's first foldable smartphone.
In November 2021, the innovative HONOR Intelligent Manufacturing Industrial Park, the company's first self-funded factory, was unveiled. The Park handles the certification of the new product quality control, the production of premium devices. The Park supports HONOR's core mission and vision to provide high-quality products and better user experience for global consumers.
As part of the MWC exhibition in Barcelona, HONOR, on February 28, through the event "The Power Of Magic" will launch a series of new products and technologies.