Holcim: The global leader of innovative and sustainable building solutions receives A-rating from CDP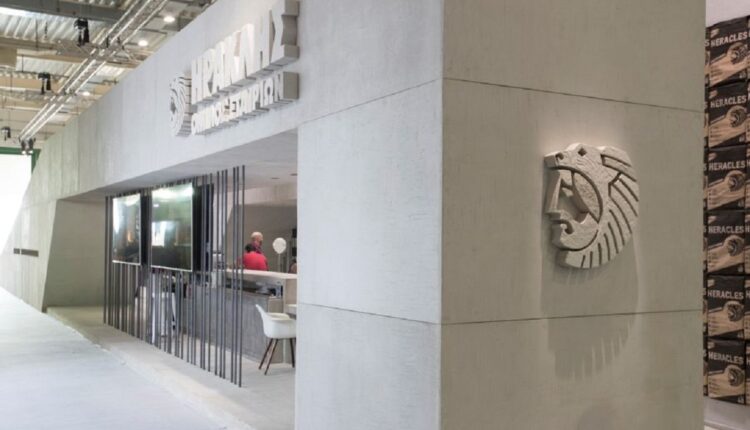 For the second consecutive year, Holcim, the parent company of Hercules Group, is ranked as a global leader for climate in "List A" for tackling climate change and in A- for the safety of  waters of CDP. These CDP assessments highlight Holcim's transparency and actions to mitigate climate change and protect water resources. With sustainability at the core of Holcim's entire group of companies, Indian subsidiaries ACC and Ambuja Cement entered this year's CDP's "List A" on climate and water, respectively. 
"The A rating for climate that Holcim received from CDP for the second year is a significant recognition of our progress as the industry leader, leading the transition to a climate-neutral industry in line with our targets for 2050, which were validated by SBTi. Based on the presentation of our nature protection strategy, we have set new and ambitious goals to achieve water protection in all our companies worldwide, with our colleagues from Ambuja in India leading the way. This year's CDP ranking is a recognition of the important work being carried out by our 70,000 people around the world and an incentive for all of us to continue to raise the standards higher.", said Jan Jenisc, CEO of Holcim. 
"Taking a leading role in transparency and targeted environmental initiatives is one of the most important steps businesses can take, even more this year, which is the year of COP26 and the IPCC's Sixth Assessment Report.The leadership of the private sector is essential to achieve the global goals of an equal world with a net zero carbon footprint and nature protection as a priority. "List A" honors companies that are preparing to excel in the economy of the future by taking action today.", stated Paul Simpson, CDP's CEO.
This year's ranking recognizes Holcim's ambitious goals and actions to accelerate the decarbonization of the industry. It makes large-scale green construction possible with the world's first series of ECOPact green concrete and ECOPlanet green cement. It promotes circular economy exploiting the old to build new ones, as the global leader in recycling with a target of 100 million tons of recycled materials by 2025, including 10 million tons of construction and demolition waste. It promotes intelligent design to build more with fewer materials, leveraging technologies such as 3D printing where 70% less materials are used while maintaining high performance. It explores next-generation technologies aimed at a positive footprint from digitalisation to carbon capture and storage.