by Sotiris Yiannatos 
The high-end real estate technology startup
Blueground
has closed a $50 million Series B investment round in equity financing announced earlier today.
The new round was led by US investment firm Westcap Group (a private investment company with a focus on driving operational excellence and sustainable long term value creation that was founded over 25 years ago by Laurence Tosi) and Amsterdam-based European fund, Prime Ventures. It brings total investment raised so far by Blueground to $78 million; an all-time record for the Greek starup ecosystem.
The Managing Partner of Prime Ventures, Sake Bosch as well as the Managing Partner of WestCap, Laurence Tosi (a former Chief Financial Officer of Airbnb and The Blackstone Group, and Chief Operating Officer and Managing Partner at Merrill Lynch) had a significant role in this agreement.
After the announcement of the deal, the CEO of Blueground,  Alex Chatzieleftheriou said that "the cash infusion will allow the company to expand to London, Paris and Seattle before year end and to double its technology development team".
Also, he explained that he's not concerned by the threat of a downturn because "the company has weathered recessions in Istanbul, Dubai and Athens", cities where it has been operating for years and therefore the current business model of Blueground is considered "quite recession-resistant".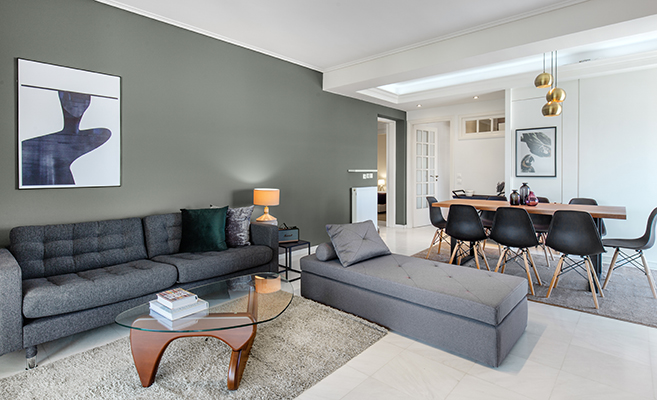 Blueground will use the  funding round to boost the growth of the company and will fuel its expansion plans in the UK, France and other major cities around the world.
In the U.S., Blueground currently operates in New York, Los Angeles, Chicago, Boston, San Francisco and Washington, D.C. and has offices in Athens (Greece), İstanbul (Turkey) and Dubai (UAE).
According to the company, the platform now hosts more than 2,800 properties across three continents but aims to grow to 50,000 apartments worldwide by 2023.