Exotec becomes France's first IndustryTech "unicorn" with new funding of 300 million euros
With the new funding, Exotec became France's first "unicorn" in the industry, with investors rewarding the company for its innovative robotic systems that improve the resilience of the supply chain for retailers around the world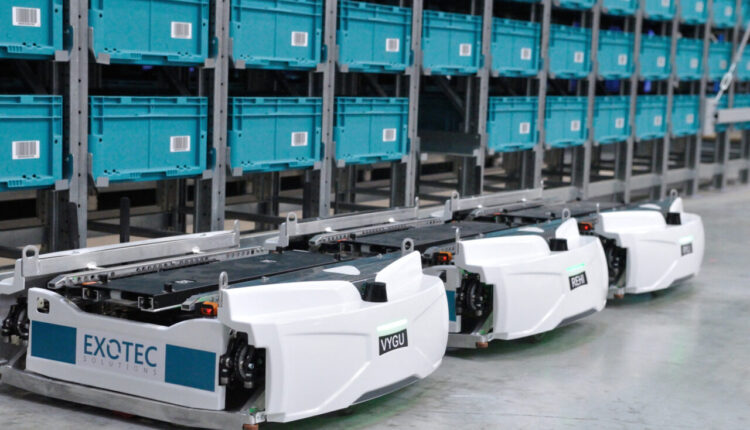 The new year started dynamically for European unicorns, as the French industrial tech Startup Exotec was added in the list of "unicorns" of the Old Continent. The Lille-based Startup, and one of the pioneers in the field of warehouse robotics,  has recently participated successfully in a new large funding round, raising 293 million euros.
In fact, with the new funding, Exotec became France's first "unicorn" in the industry, with investors rewarding the company for its innovative robotic systems that improve the resilience of the supply chain for retailers around the world. The new funding round was led by Goldman Sachs Asset Management, while 83North and Dell Technologies Capital also participated.
The pandemic and the abrupt changes it has brought to the purchasing habits of consumers, but also to most aspects of everyday life, have highlighted the criticality of the supply chain for modern life. Globally, many communities continue to feel the negative effects of the ongoing problems that the global supply chain continues to face. From inventory delays to port congestion, these complex challenges are expected to increase in both frequency and size.
Founded in 2015, Exotec is a global robotics company that manufactures scalable robotics solutions for warehouses with the aim of supplying the world's largest brands. The Skypod system, one of the signature solutions of the French Startup, uses robots that can reach a height of 10 meters, which also optimize and accelerate the storage and recovery of products in warehouses. Exotec's solutions have been warmly welcomed by businesses in need of modern logistics solutions, as the French company supports more than 30 recognized brands of e-commerce, retail, construction, etc.
"After the large-scale disruption of the supply chain, there is room only for innovation. While the entire global logistics industry is full of uncertainty, one of the major challenges is ongoing workforce shortages. Exotec is pioneering by promoting a new type of collaboration between employees and robots by increasing productivity in a way that is much more sustainable.", stated Romain Moulin, co-founder and CEO of Exotec.
In 2020, the Startup raised 77.1 million euros by Dell Technologies Capital while it was also supported by Iris Capital and Breega, funds that massively accelerated Exotec's growth. Since then, the company has doubled its revenue and tripled its customer base.
The French Startup is also active in North America, and recently signed an agreement with 8 new large business customers on the other side of the Atlantic, among which is Gap and Geodis.