Carrefour brings the future of retail to Greece
The first stores to open in the country in the summer of 2022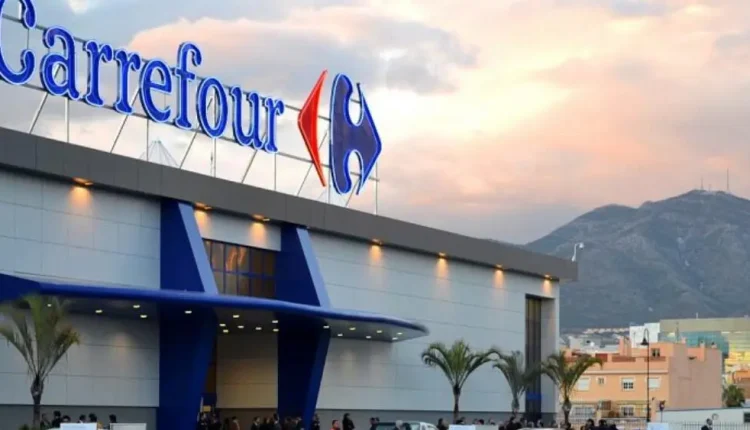 The French supermarket chain Carrefour returns to Greece after 10 years, setting as a goal the placement and development of its brands in the Greek territory.
The first stores will open in Greece in the summer of 2022
The Group addressed BEWISE, setting as a prerequisite the realization of the company's vision for the new era supermarket, whose basic functions, such as management, monitoring and reporting, should be served by a centralized and Cloud based solution for all stores and headquarters of the organization.
BEWISE, taking full advantage of the capabilities of the Fortinet Security Fabric platform, responded with specialized state-of-the-art technology solutions, achieving an integrated solution that meets the needs of the customer, such as the need for Cloud Management and centralized security orchestration, answered with FortiManager Cloud.
Also, the needs for Monitoring, Reporting and Security Loggining that were fully covered with the FortiAnalyzer Cloud product with SOCaaS, the need for total security of the stores, as well as their SD-WAN interconnection, which were implemented through FortiGate UTMs, while activating all the next generation security features.
Additionally, the request for the provision of wireless connection (wifi) for the needs of the store and the visitors, which were answered with FortiNet Access Points.
Finally, the interconnection of IOT devices, cameras, access points and all terminal devices for which Forti Switches PoE were proposed.
The benefits that Carrefour will reap for its expansion are first of all, high speeds to both the corporate network and the internet or cloud. Secondly, high availability and Automatic Selection of optimal path between WAN circuits. Also, built-in Security and Compliance for both Carrefour's WAN and LAN. Moreover, ease of adopting Cloud applications (MS Teams, WebEx, Zoom, O365, Youtube, Oracle), performance – SLA at the application level (O365, SAP, Oracle, VoIP), easy management, zero-touch deployment and security-level visibility and finally, low cost of building and use (TCO).
"We are very happy that Greek consumers will live the experience of an innovative omnichannel ecosystem, which will offer quality products and services, accessible to all. We contacted BEWISE in order to propose specialized, integrated solutions that would serve our vision for innovation and for the convenience of both the end customer and our employee teams.", said Vassilis Stasinoulias, CEO of Retail & more.
BEWISE's team of specialized IT professionals helps organizations digitally transform their activities and offer the solution that best suits their needs, with experience and knowledge in Network and Security products.With offices in Greece and Cyprus, innovation is the trademark of BEWISE which reliably and safely implements many Digital Transformation and Cybersecurity projects in Greece, Cyprus and Western Europe (England, Germany, Switzerland, Belgium, Spain and Italy).