Atlas Copco air helps solar farm project in Australia
Contractor Solar Farm Construction is collaborating with Atlas Copco Power Technique to establish renewable energy for small towns in Adelaide, South Australia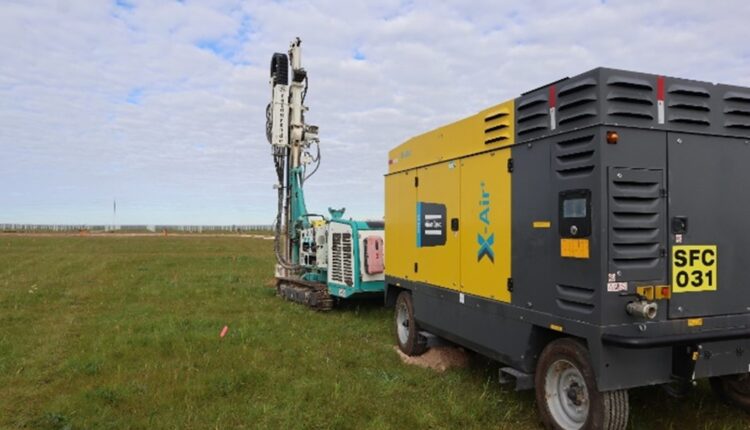 Atlas Copco Power Technique Australia has entered an exciting partnership with contracting business Solar Farm Construction, for a major renewable energy project that will see the establishment of solar farms in Australia's vibrant city of Adelaide, South Australia.
Adelaide large land to create for solar farms and is ideally positioned to benefit from integrating solar energy as a core part of its energy mix. The project between Solar Farm and Atlas Copco will help to further fortify the country's renewable energy credentials, with solar energy standing as the country's first largest renewable energy source. It makes up 12% of Australia's total electricity generation, following closely with wind energy behind solar, at 10%.
Solar Farm Construction is a renewable energy specialist based locally in Melbourne, and its team is working around the clock to ensure the project's success in time. The company's Managing Director, Thomas McMinn, and National Business Development Manager, Daniel Zec, chose Atlas Copco's X-Air + 1100-25 mobile compressor as the ideal partner to assist in completing the project's demanding drill rig process; influenced by its high-pressure and flow capabilities that allow it to work quickly, while removing cuttings efficiently.
The X-Air + 1100-25 is the latest innovation in high pressure compressors and has proven integral for drilling the 2-metre-deep holes required for the safe, secure construction of the project's solar farm. Rocks are particularly difficult to break through on the site's rough terrain, but thanks to the X-Air's 25 advanced pressure-and-flow technology, the process is being completed with ease.
The compressor is essential for drilling tens of thousands of holes throughout the project area, and its optional wagon wheels bring the advantage of easy site manoeuvrability. What's more, its new Caterpillar C9.3 emissions Stage IIIA diesel engine uses less fuel than the model's predecessor, lowering emissions and resulting in efficiency savings – without compromising on quality or efficiency.
Image 2. Thomas McMinn, Managing Director Constructions and Daniel Zec, National Business Development Manager
Solar Farm Construction's team has additional control over the drill process, thanks to the Atlas Copco unit's intelligent Xc4004 controller, which can be set to a required flow or a pressure, depending on application. The optional mirror box also allows the user to operate their compressor right from the drill rig, meaning they can avoid wasting any time having to run back and forth to start, stop or change its settings.
It is somehow fitting that clean and clever air from Atlas Copco is making a clean and clever solar farm project come to life.
"The X-Air 1100 is a perfect fit for solar farm constructions, as it has –25 bar pressure to be able to get through hard rock. Better performance – Dynamic Flow Boost, Dynamic Flow Boost gives you 10% addition flow when flushing and during drill stem refill. It means faster flushing, stem refilling and a shorter time to finish the drill job. Modular design for easier maintenance and a small footprint with a leakage-proof frame." – Daniel Zec, National Business Development Manager.