For the third consecutive year, FinTech Regional Contest "Beyond Hackathon" was held by Eurobank in cooperation with the founders of Found.ation and The Cube, from June 22nd to 24th, 2018.
This is another initiative by Eurobank in the context of its consistent strategy in order to boost innovation and youth entrepreneurship, aiming at the upgrade of financial services and products.
This year, 20 teams participated, which were selected after a pre-evaluation process that preceded the final phase of the Contest, while for one more year "Beyond Hackathon" was also supported by the Banks of the Group, Eurobank a.d. Beograd, as well as Eurobank Bulgaria AD. Participation forms were submitted by groups from Greece, Bulgaria, the United Kingdom and the United Arab Emirates (Dubai), as well as Serbia. Moreover, one of the aspects that stood out concerning the participation from Greece, was the great interest shown by groups from different cities, such as Thessaloniki, Ioannina, Chalkida and Serres.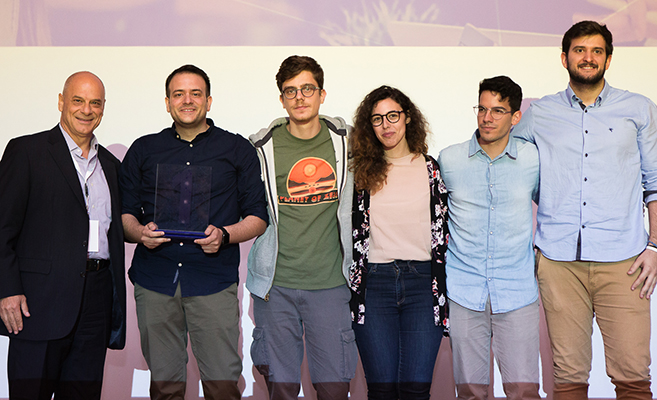 The Competition was launched on Friday afternoon, June 22, 2018. The event was welcomed by Deputy Chief Executive Officer of Eurobank, Mr. Stavros Ioannou and Dr. Maria Boudrogianni, Dean of "The G.Raymond Chang School of Continuing Education" at Ryerson University in Canada. Dr. M. Boudrogiannis was in Athens to activate a five-year memorandum of cooperation initiated by Eurobank with Ryerson University in Canada, providing new business opportunities for the Greek Startup Ecosystem and accessing new Greek entrepreneurs to upgraded educational programs.
Mr. Stavros Ioannou, Deputy Chief Executive Officer of Eurobank stated: "Eurobank actively supports healthy and innovative companies in order for them to develop both inside and outside of Greece. We are well aware that technology has no borders and we recognize the major challenges faced by the financial industry in this context also. The support and further development of the FinTech ecosystem, which is in its first steps in our country, is in the benefit of all. Eurobank has already chosen to be active in this field and on time, consistently implementing initiatives such as Beyond Hackathon".
This year, during "Beyond Hackathon", the participants had the opportunity to use the Bank's advanced services, with the support and guidance of qualified and experienced executives in order to better implement their ideas. All participants had access to a fully functional Responsive API sandbox with features such as transfers and payments with account balance changes, transactions displayed in a transaction list, personalized accounts, and more. In addition, access to service accounts such as IBM cloud bluemix, Watson APIs for Al-based ideas, as well as APIs documentation via IBM Connect.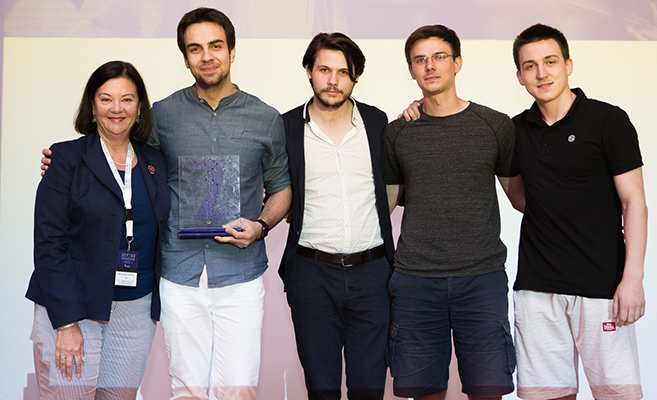 The 1st prize was awarded to the ExpendZen team, with Nikos Pappas, Konstantinos Economou, Konstantinos Triantafyllakis, Irene Dengleris and Giorgos Mavridis for their proposal on a Corporate Payments and Corporate Payments Management Platform to automate and simplify monitoring of the costs of a company.
As for the 2nd prize, it was awarded to the Tenderly team, with Vukoje Vukašin, Bencic Andrej, Urosevic Nebojsa and Habic Bogdan from Serbia, who developed a marketplace for small and medium-sized businesses, which facilitates their collaboration with larger companies based on private blockchain technology.
It must be noted that Eurobank's cash prizes for the 2 winners of the Contest was € 7,000 and € 3,000, respectively.