27th Posidonia: More environmentally and socially sustainable than ever
Posidonia Exhibitions S.A., organizers of the world's leading shipping exhibition, have published the Event Sustainability Report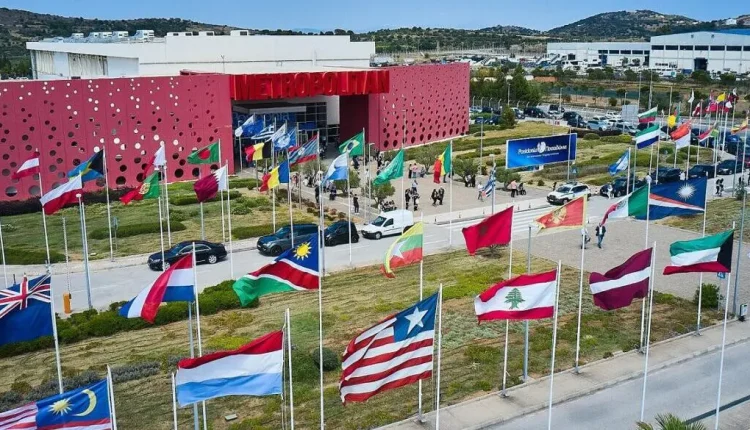 The 27th Posidonia did not stand out only for the size of the event but were also the most environmentally and socially sustainable in the 50-year history of the institution, with the widest benefit so far for the Greek economy.
Having broken every previous record in terms of area of exhibition space, in number of visitors and in publicity, with 1,964 exhibitors from 88 countries and territories, 24 national participations, 28,892 visitors from 103 countries and a total of 40,950 participants including exhibitors, visitors and press representatives, Posidonia 2022 set the bar high and at the level of sustainability, as it became the first Certified Sustainable Exhibition in Greece receiving the ISO 20121 certification.
Posidonia Exhibitions S.A.'s commitment to incorporate sustainability aspects at all stages of the design and implementation of Posidonia 2022 is reflected in the data of the Event Sustainability Report, which, among other things, show that this year's report recorded:
•11.25% reduction in power consumption by exhibitors
•21.25% reduction in total water consumption
•18.33% increase in reusable kiosks compared to the 2018 report
•55% of exhibitors applied sustainability practices in their participation, following relevant promptings and guidance from the organizers
•90% reduction of corporate prints and digitization of all promotional material
At the same time, according to the same data, more than 200 thousand euros were allocated to support organizations, NGOs and actions by Posidonia Exhibitions S.A.
The above amount was allocated, directly or indirectly, to support educational, environmental and cultural initiatives, as well as actions in the field of health.
The total contribution of Posidonia 2022 to the Greek economy is estimated at over 70 million euros, in kiosk constructions, transport, meetings and corporate events, accommodation and catering, tax revenues and foreign direct investment.
"We are proud of these performances, which attest to our desire to produce high quality, internationally recognized exhibitions with which Posidonia has become synonymous", said Theodoros Vokos, CEO of Posidonia Exhibitions S.A.
He, in his capacity as President of the newly established Association of Greek Exhibition Organizers and Manufacturers, added: "These performances show the path that the exhibition industry is charting for the future: sustainable events, with an emphasis on their environmental and social footprint, for the benefit of all."
The entire Event Sustainability Report of the 27th Posidonia is available here