Wandelbots: The German Startup that "teaches" robots without code raised 84 million dollars
Insight Partners participated in the last round alongside a group of recognized investors, including 83North, Microsoft, Next47, Paua, Atlantic Labs and EQT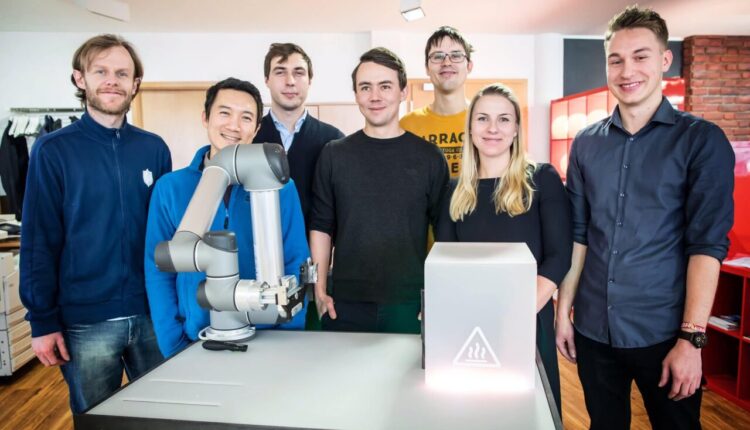 Since its appearance on Disrupt Berlin stage, way back in 2017 the Dresden, Germany-based Wandelbots has raised big amounts, participating in funding rounds.The following year, the no-code robotic software firm raised 6.8 million dollars, followed by another 30 million dollars in June 2020, as excitement around automation is growing at an ever-increasing rate.
The company announced the completion of a new Series C funding round of 84 million dollars with the total funds raised since 2017 exceeding 100 million dollars. Insight Partners participated in the last round alongside recognized investors, including 83North, Microsoft, Next47, Paua, Atlantic Labs and EQT.
Wandelbots' mission seems simple at first sight, while more and more Startups worldwide are moving in this direction. How can a company develop a robotic army without the need for extensive external assistance, huge funds and special robotic coding expertise? This is the question that the German Startup has to answer.
The company's solution includes a "Trace Pen", which a trainer uses to mimic a movement and train the robot in the process. Then the movement can be precisely adjusted in the software without coding.
"I'm very proud to see the Wandelbots mission become a reality.Our platform will help accelerate the process of developing human-centered robotics solutions as well as their implementation in the industry.", said the co-founder and CEO Christian Piechnick.
Wandelbots' latest funding comes at a time when the company is working feverishly to create a community of developers around its robotic instructing software. Specifically, developers are invited to create their own teaching apps on the Wandelbots platform. The company says it is also focused on leveraging interoperability for a wider team of partner robotics companies, such as Universal Robots and Yaskawa, which power robots for customers such as BMW and VW.
Wandelbots also plans to do new hires and expand its operations in markets such as the United States and Asia.