Viva Wallet: New partnership with Discover Global Network
The European neobank provides high-end card payment services to online and physical businesses of all sizes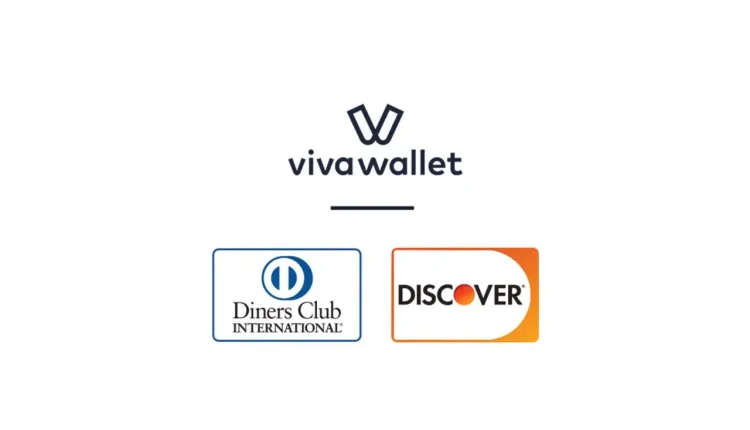 Viva Wallet welcomes Discover Global Network to its extensive network of partners.
All Viva Wallet merchants in the 24 countries where cloud-based neobank operates, will now be able to accept payments with both Discover and Diners Club International cards, as well as cards of multiple affiliated schemes with Discover Global Network. A partnership that significantly expands the merchants' customer base, as the holders of these cards are more than 280 million worldwide.
Discover Global Network cards will be accepted on mobile devices via the Tap-on-Phone Viva Wallet POS app, on terminals, and on the Viva Wallet Smart Checkout payment gateway.
"It is with great pleasure that we welcome Discover Global Network. We continue our expansion both geographically and commercially, as we strengthen our position through partnerships with major payment networks, such as Discover. Our commitment is the continuous development of the technologies we develop to provide innovative payment solutions of the highest, proven security and speed to small and large businesses across Europe", said Yiannis Vlassiou, Head of Acquiring of Viva Wallet.
"Viva Wallet is Discover Global Network first partner worldwide in the acquiring sector that provides acceptance of contactless transactions with tap-on-mobile technology.This partnership will give our cardholders even more flexible shopping opportunities, enjoying the benefits of a truly innovative payment technology.", stated Chris Winter, Vice President global acceptance at Discover Global Network.
Discover Global Network portfolio includes Discover, Diners Club International, PULSE and more than 25 connected networks in countries such as Brazil, South Korea, Nigeria, India and Turkey. It maintains a presence in more than 200 markets with more than 60 million commercial enterprises.