Patras IQ 2021: This year's Innovation and Know-how Exhibition attracted great participation and interest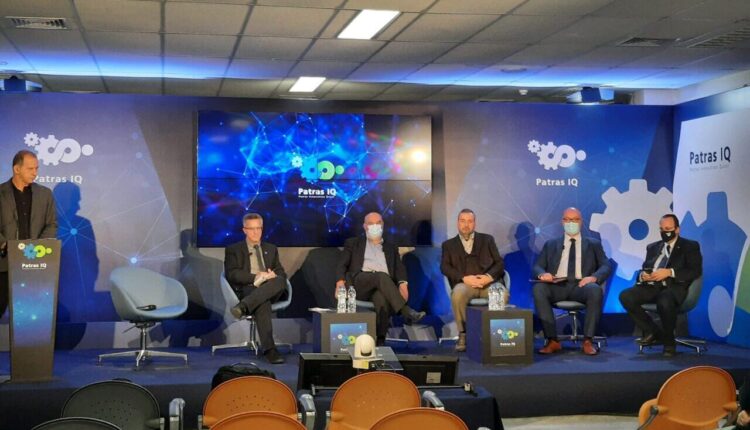 The digital exhibitions as well as the sessions within the framework of the 7th Exhibition of Innovation and Transfer of Know-how – Patras IQ 2021, which took place at the Conference and Cultural Center of the University of Patras, were successfully held.
The 7th Patras IQ 2021 Exhibition with the vision of establishing it as a distinguished exhibition for the promotion of innovation on a national and European scale, aims at highlighting mature and innovative research ideas as well as promoting applied research in the business community, for the benefit of society and the economy.
The sessions that were implemented and the views exchanged gave the signal of the necessary next steps that will lead to the balanced development and prosperity of society and the economy.
At the 7th Phygital Patras IQ, as a challenging project for the Patras IQ Organizing Committee, talks with all the stakeholders of the local business and scientific community, the local state authority and the national policy-making centers were held.
The favorable timing, the adoption of a new law on spin-offs, the further development of the Technology Transfer Offices and the expressed need of researchers to further utilize their mature research interests, are expected to determine the next development steps of the Exhibition, which is a milestone for the development of innovation in Greece.
Panagiotis Dimopoulos, Vice Rector of Research and Development of the University of Patras and President of the Patras IQ Organizing Committee, opened the ceremony of the 7th Patras IQ 2021 Exhibition.
Then, at the official opening of the Patras IQ event, the keynote speech was given by Adonis Georgiadis, Minister of Development and Investments, while greetings were addressed by Andreas Katsaniotis, Deputy Minister of Foreign Affairs, Nektarios Farmakis Regional Governor of Western Greece, the Deputy Mayor Nikolaos Aspragathos, as representative of the Municipality of Patras, Platon Marlafekas, President of the Board of Directors of the Chamber of Achaia and Member of the Organizing Committee Of Patras IQ and Prof. Christos Bouras, Rector of the University of Patras, who inaugurated the official opening of the exhibition.