Niyo Bootcamps to host Talent Expo to boost number of black women in tech
Niyo Bootcamps is to run its inaugural DistruptHER Talent Expo on 31 March 2023 to help improve the number of black women working in tech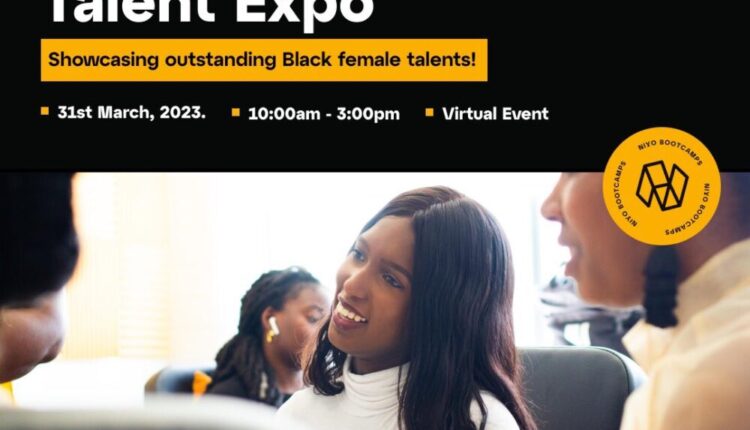 Niyo is an organisation that works to economically empower black women, which includes running digital skills bootcamps geared towards black women looking for a pathway into a tech career.
Its bootcamps include a 12-week course in software testing; the 20-week FoundHer bootcamp, a programme designed for Black female start-up founders; a 16-week course in data analytics and project management, funded by West Midlands Combined Authority (WMCA); and Black CodHer, a 30-week part-time course to learn the skills of a full-stack developer.
The DistruptHER Talent Expo is a virtual event showcasing the black women who have completed or are taking part in Niyo's digital skills bootcamps. Supported by WMCA, Skills for Life and the Department for Education, the event will connect learners with businesses, creating new career pathways for those looking to move into or progress within the UK tech sector. Register interest here.
The UK tech suffers from a digit skills crisis: more than four-fifths (81%) of UK managing directors say a lack of digital skills is negatively affecting their company, while this skills gap is estimated to be costing the UK economy £12.8 billion. Digital skills bootcamps, such as those funded by WMCA and run by organisations like Niyo, are playing a vital role in addressing this issue.
Oyinkansola Adebayo, CEO and founder of Niyo Group, said: "It's absolutely crucial we empower more black women to work and succeed in the UK tech industry. Tackling the digital skills gap requires a truly diverse talent pool, but more important still is the need to have diverse and representative teams involved in the creation of digital products and services, preventing bias and ensuring inclusivity.
"Our DistruptHER Talent Expo promises to be a brilliant event. We're excited to showcase the immensely talented people who are coming through Niyo's bootcamps, and by working with partners like WMCA, we want to take things further still, making sure there are exciting employment opportunities for learners once they have completed a course. The Talent Expo will help participants and employers make those all-important connections, and we can't wait to facilitate it."
WMCA recently secured a further £11.25 million from the government's National Skills Fund to expand bootcamp delivery in key sectors – digital, health and green. To date, more than £19 million has been invested in WMCA's digital bootcamps, and since 2019 over 1,000 West Midlands residents (70% of participants) have achieved a positive outcome after receiving training, such as a promotion or new job.