Honda is investing 58 billion euros in EV vehicles in partnerships with Startups
Honda has unveiled its business transformation for the future in electrification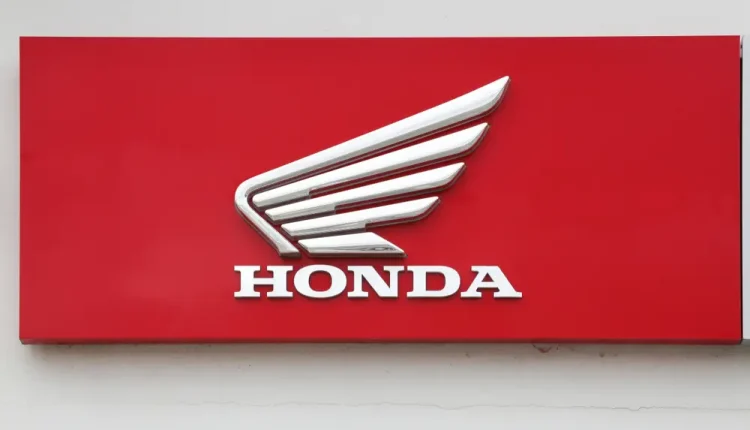 Honda is launching new initiatives in the field of electric vehicles to implement free mobility, seeking "zero environmental footprint".
Strengthening existing businesses
In recent years, Honda has developed various initiatives towards "strengthening its existing activities" and "preparing for new growth", and these initiatives have begun to show positive results in the areas of products, businesses and new technologies.
The structure of Honda's automotive sector has made steady progress. At the moment, the total number of versions in terms of equipment and options for global models has fallen to less than half compared to 2018 (Target: reduction to one-third by 2025).
In terms of costs related to global car production, Honda is on track to meet the 10% reduction target, compared to the costs recorded in 2018.
Honda will continue to accelerate its efforts to generate resources by strengthening its existing businesses and investing these resources in electrification and preparing for new growth.
The Honda approach
As the largest manufacturer of power plants in the world with annual sales of about 30 million mobility products, including motorcycles, cars, electricity products, outboard engines and aircraft, Honda aims to achieve carbon neutrality for all products and corporate activities in which it participates by 2050, trying to eliminate carbon emissions from energy sources in a wide variety of products.To this end, Honda believes that a multifaceted and multidimensional approach is necessary, and not just the replacement of engines with batteries.
Including the use of interchangeable batteries and hydrogen as well as the electrification of cars, Honda will offer a variety of solutions for all its mobility products depending on how customers use the products in different countries and regions.In addition, with the connected platform that connects all these elements, Honda will upgrade the comfort and performance of society as a whole.
Organisational changes made to strengthen the electromobility sector
In the past, Honda's structure was configured on the basis of products, namely motorcycles, cars and electricity products. However, starting from the current financial year, the technology sectors that will be at the core of Honda's future competitiveness have been moved from their respective product business organizations and combined as part of the newly established Business Development Operations.
Such key areas are electrified products and services, batteries, energy, Mobile Power Pack, hydrogen and software/connected technologies that connect all key sectors. With this change, Honda will accelerate the speed at which it can move and increase the impact of cross-sectoral synergy between its products.
Initiatives for the vehicle electromobility sector: A strategy for the supply of batteries
The main challenge in the era of electric vehicles is the global supply of batteries. Honda adopts two main approaches to its battery procurement strategy. For now, Honda will ensure a steady supply of lithium-ion batteries in each region by strengthening its external partnerships.
In detail in North America Honda will procure Ultium batteries from GM. In addition to GM, Honda is exploring the possibility of creating a joint venture to produce batteries.
Additionally, in China Honda will further strengthen its cooperation with CATL and finally in Japan Honda will procure batteries for small electric vehicles from Envision AESC.
From the second half of the 2020s, Honda will further accelerate its independent research into next-generation batteries. For the solid-state batteries currently underway, Honda has decided to create a pilot line by investing around 315 million euros, with the aim of making it operational in Spring 2024. Honda aims to adopt its next generation of batteries in models that will be on the market in the second half of the decade.
Import of EV models
From now until the second half of the 2020s, Honda will present products tailored to the market characteristics of each region.
Specifically, in North America in 2024, Honda will unveil two electric, medium- and large-sized, SUVs that are currently being developed in collaboration with GM. (Honda Prologue SUV, and an EV SUV model with Acura brands).In China Honda will unveil a total of 10 new EV models by 2027, while in Japan in early 2024, Honda will first unveil a small electric for professional use in the price category of 1 million yen. They will be followed by a small electric and an electric SUV for personal use.
After the second half of the 2020s, considering that by then the demand for EVs will have increased, Honda will begin to showcase the best electric vehicles from a global perspective.
In 2026, Honda will begin adopting Honda e: Architecture, an EV platform that combines hardware with software.
Through its alliance with GM, Honda plans to unveil affordable electric vehicles in 2027, at a cost and range that will be competitive like competitive like gasoline-powered vehicles, starting from North America.
Through these initiatives, Honda plans to launch 30 electric models around the world by 2030, with a full range of small commercial EV's to flagship models, with a projected production volume of over 2 million units per year.
EV production
As for its electric vehicle production activities in China, Honda plans to build an exclusive factory for EVs in Guangzhou and Wuhan. Honda is also planning the operation of a special EV production line in North America.
Strengthening connected/software technology sectors
Honda strives to offer greater value not only with each of its products, but also when various Honda products are interconnected beyond their product fields. The key to achieving such an interface is the technologies and frameworks, where Honda places its EV products as "terminals" and connects the energy and information stored in each product with their users and society.
Therefore, Honda will work to create a cross-sectoral connected platform, which will create new value for its customers. In the areas of electrification technologies, including batteries, software and connected technologies to accelerate its development efforts, Honda will seek to significantly increase the possibilities of development that will include enhancing the recruitment of personnel outside of Honda.
Also in these areas, Honda will actively pursue inter-industrial partnerships and alliances as well as investments in Startups.
Investing in resources over the next 10 years and using external financing
Honda will budget around 58 billion euros for research and development expenditure.Of all R&D sectors, Honda plans to invest around 36 billion euros in the company's assets. in the electromobility and software sectors (Around 25 billion euros for R&D expenditure and around 11 billion euros for investments).
In preparation for the new development, including the areas of new technologies and resource allocation, Honda will invest around 7 billion euros over the next 10 years.
Honda will be active by investing in Startups with advanced technologies and high-capacity business models on a scale of 73 million euros per year, which will expand Honda's range of technologies and businesses.
On the basis of its policy of using external financing methods as needed, Honda proceeded to issue Green Bonds with a total value of 2.75 billion dollars this March. By allocating the proceeds from these Green Bonds to the development and production of zero-emission vehicles such as EVs and FCVs, Honda will further accelerate its initiatives to achieve the vision of a society with zero environmental footprint.