ElvalHalcor and ReGeneration prepare the engineers of the future
ElvalHalcor participates in the "Regeneration Academy on Industry 4. Engineers» powered by Viohalco Companies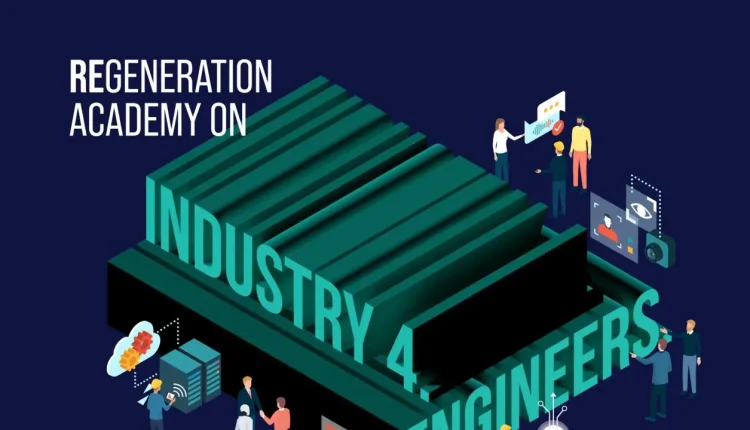 ElvalHalcor and its companies Viohalco, Cenergy Holdings and Sidenor invest in the young people of Greece and collaborate with Regeneration, in order to provide specialized training to young people in the engineering sector, supporting the effort of graduates to enter the labor market.
The "ReGeneration Academy on Industry 4. Engineers powered by Viohalco Companies" is an innovative program that aspires to develop the engineers of the future by equipping them with knowledge and skills, tools and good practices of modern industry, thus enhancing their professional profile and facilitating their integration into the labor market.
Participants will receive basic and advanced knowledge on the production processes of modern Industry based on quality standards, both at management level and at a technical level (Production Engineering). The program includes topics such as Project Management, Lean Management & Problem Solving, Process Management, Quality Assurance & Control, HSE Management, Data Analysis & Business Intelligence.
The program is addressed to young people, up to 29 years old, with no or limited work experience, graduates of higher educational institutions, faculties and directions such as: Mechanical Engineering, Electrical and Computer Engineering, Applied Mathematics and Natural Sciences, Chemical Engineering, Production and Management Engineering, Chemical Engineering, as well as the corresponding postgraduate programs.
In addition, candidates should demonstrate active participation in activities such as volunteering, sports, entrepreneurship, artistic or other non-academic activity. The training, of a total duration of 90 teaching hours, has been designed by ReGeneration and Viohalco companies, under the guidance of Code.Hub and will take place from May 23, 2022 to June 30, 2022, in a digital classroom environment.
Upon successful completion of the program, participants will be able to apply for jobs in fields related to Engineering, Management, Administration, Business Analysis and Consulting.
The application period began on April 6 and will run until May 3, 2022. For more information and the application form visit the Website of the Regeneration Academy on Industry 4. Engineers powered by Viohalco Companies.