Distinction for the Greek Chic Handmades in the Small Business Grant of FedEx Express
Thanks to its fully personalized women-friendly handmade creations, the Greek company won the People's Choice Award for Greece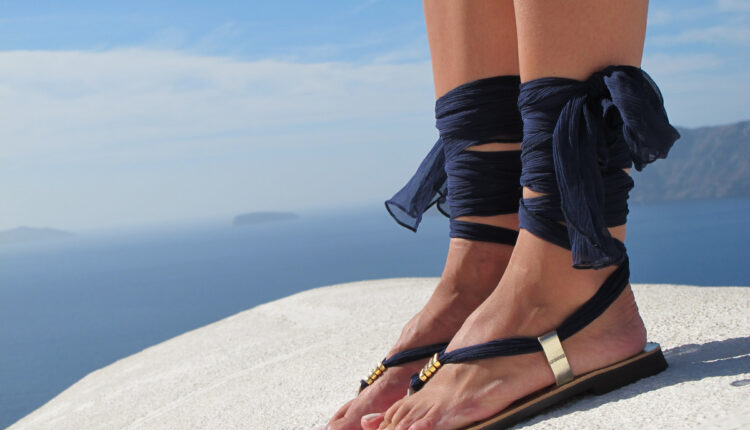 FedEx Express, a subsidiary of FedEx and the world's largest courier company, has announced the winners of the Small Business Grant competition in Europe. byACRE, a Startup company in Denmark that designs and produces solutions for people with reduced mobility won the grand prize, worth 50,000 euros to grow and achieve their ambitions.
In this year's pan-European competition, three companies were also awarded the Judges Choice Award, with prizes worth 15,000 euros each, and 15 small businesses from 15 European countries were awarded an additional People's Choice Award worth 10,000 euros each, voted publicly by the public in their country.
Specifically, the winners for the People's Choice Award are:
Umain (France)
Wax & Beans (UK)
Fortitudo Diamonds (Italy)
Pakilia (Germany)
Kenhuru (Poland)
Gust of change (Netherlands)
Gravity Wave (Spain)
Holy Pit (Austria)
Stampix (Belgium)
Hunor CNC (Czech Republic)
Comarché (Denmark)
HerSport (Ireland)
Jardim d'Areias, Lda (Portugal)
Greek Chic Handmades (Greece)
Mapro (Israel)
The company Greek Chic Handmades was the winner with handmade creations. The company manufactures handmade leather sandals and accessories with respect to the woman providing Greek timeless products with personalization from the color of the skin to the ribbons. The total prize of almost 250,000 euros has reached 19 small companies in 16 European countries.
In the previous phase of the competition, another Greek small business, Pandrosia, was recognized and selected to represent Greece in the final. The company grows organic aloe vera in its estates in Kos, the island of Hippocrates, and uses it to create a range of natural food and care products.
FedEx's Small Business Grant competition, founded in the U.S. in 2012, aims to help businesses with 50 or fewer employees achieve their growth ambitions. In Europe, the competition was first launched in 2016 in three countries, with an extension to five countries until 2019, and this year's competition is the largest ever. It continues to expand year by year around the world, targeting SMEs that demonstrate passion and innovation.
"At an uncertain time when small businesses need more support than ever before, we are excited to award and recognise the winners of this year's competition. It was a difficult choice given the excellent quality of the entries, but the four main winners showed us excellent ambition and innovation and we are excited to help them write their next chapters for 2022 and beyond.", said Helena Jansson, SVP Finance International, FedEx Express, and a member of the competition jury.
The images of the winners will be published in a short time, for more details about the winners and the contest, here.