The Deloitte Alexander Competence Center (DACC), housed in the Technopolis of Thessaloniki, is a pan-European center of know-how, education and innovation, aiming to exploit the rich talent that the city has, create new jobs and reverse the brain drain.
Its headquarters were chosen in Thessaloniki, a city that is distinguished for the plethora and quality of academic institutions and research centers, the significant number of new talents and university graduates, the active ecosystem of its developers, the high quality of life and the extroversion of the local community.
Dacc in its 3 years of presence in Thessaloniki has managed to be a pillar of development for the city towards a hub of knowledge and innovation. DACC to date has created 600 new high-value jobs, helping to boost employment and entrepreneurship in the city.
These are talented university graduates who, through continuous and specialized training in the most advanced technologies, are employed in complex and particularly interesting projects for Deloitte customers in various countries of Europe.
These executives acquire significant know-how and experience in cutting-edge technologies and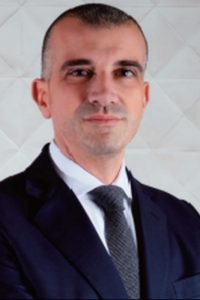 innovative services in subjects such as Digital, Cloud and Systems Engineering, Analytics and Cognitive, Cyber, etc.DACC, with particular emphasis on education and training of new skills, works closely with educational institutions and research centers in the region, in order to connect students with the needs of the future labor market.
"Thessaloniki has the potential to grow into a hub of talent and innovation with an international reach – a city that achieves sustainable and inclusive growth, hosts large companies and startups, leading academic institutions and research centers, and develops and attracts the strongest and best trained talent by offering an abundance of opportunities." , commented Vassilis Kafatos, Partner – President of the Deloitte Alexander Competence Center.