Bayer Hellas actively supports the dynamics of the new generation
The Young Advisory Board consists of Millenials and acts autonomously with the contribution of a coordinator who has a guiding and advisory role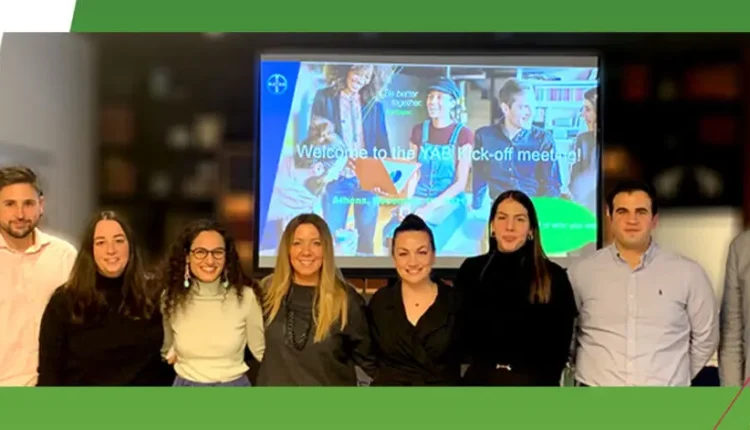 Bayer Hellas, on the occasion of the International Youth Skills Day, presented the Young Advisory Board (YAB) that it created as part of its commitment to cultivate a culture of Inclusion and Diversity through which young and emerging talents can emerge and have the opportunity to bring their new ideas and opinions to the company, while ensuring that they are heard and appreciated.
The YAB of Bayer Hellas consists of a representative group of enthusiasts Millennials (generation X) who faithfully follow Bayer's vision of "Health and Food for All" and the values of LIFE 2.0.
Its members work on projects that concern all sectors of the company but also on ad-hoc actions related to their interest, which are then presented to the Steering Committee of Bayer Hellas.
Their mission is to bring new and innovative ideas, to create an active community of young professionals in the company, to utilize and enhance their capabilities and at the same time, to act as a powerful tool for communication with the Management on the issues they negotiate.
YAB is a team that acts autonomously with the contribution of a coordinator who has a guiding and advisory role.
Specifically, the following participate in the MDG Council:
•Antonia Kollia, Product Specialist Oncology
•Angeliki Kopsini, Medical Scientific Liaison Cardiology
•Vangelis Stamatelos, Crop Science Customer Advisory & Sales Representative
•Konstantina Tiftikidou, Legal Entity Controller & Financial Manager
•Vassilis Vassiliadis, Consumer Health Digital & Media Manager
The coordinator of the team is Nadia Karmiri, HR Partner.
"The creation of the ΥΑΒ gives the opportunity to implement another inclusive approach to the company's discussions and decisions and ensures the desired diversity in which all our employees contribute to the continuous strengthening of the culture of Bayer Hellas.Our focus on the uniqueness of our people and their needs creates the right conditions for coexistence, interaction and effective cooperation between the 4 generations represented today in our work environment. The establishment of the ΥΑΒ team expands the space for new voices that contribute to the modernization of our company.When young people's opinions are sought and when their talents are utilized and developed, then the organization builds a unique identity that also becomes its competitive advantage", emphasized Angelika Tzemou, BoD Member, Head of HR and I&D Country Lead.
The World Youth Skills Day has been celebrated since 2014 every year on July 15, as approved by the UN. In this context, organizations implement at a global level a series of activities aimed at helping young people to respond to the challenges related to employment and improving their skills.