Zero Gravity Solutions, Inc.'s, an agricultural biotechnology company commercializing its technology derived from and designed for Space with si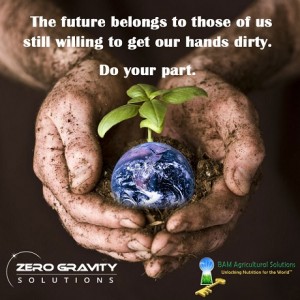 gnificant applications on Earth, has closed an initial tranche of $3 million of the company's units in an exempt private placement transaction with several accredited investors. Each Unit in the Private Placement consists of one share of common stock and a warrant to purchase one share of common stock and the company may sell up to a total of $7 million under the terms of the private placement within the next 30 days.
Livingston Securities, LLC, a New York based broker/dealer, acted as the sole placement agent for this round of financing. The proceeds from this Private Placement will provide the capital to deploy the infrastructure necessary to support the rollout of the Company's first commercial product, BAM-FX, in agricultural markets.