Earlybird: Fund of 350 million euros with emphasis on deeptech
Fund VII will deal with business software, Fintech and sustainability, with a particular focus on deep technology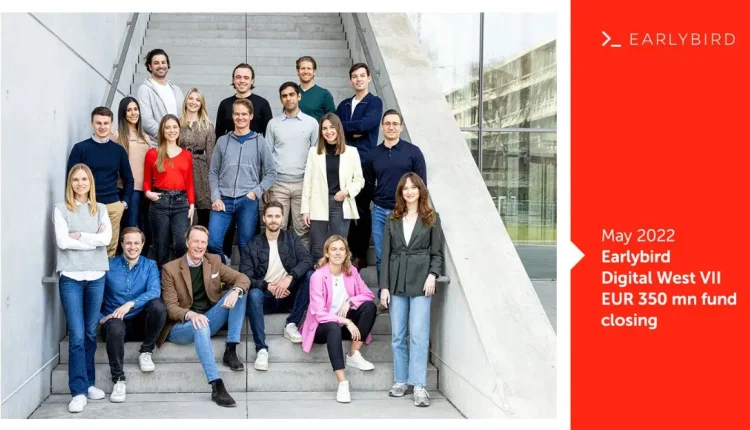 Earlybird VC has closed its seventh early-stage fund of 350 million euros, which makes it one of the largest European funds in this category. A few years ago Earlybird was divided into Earlybird West and East, with the latter taking over areas such as Central Europe and Turkey. This new fund is part of the Digital West investment group (as in Western Europe).
Earlybird Digital West FUND VII will deal with business software, Fintech and sustainability, with a particular focus on deep technology. Earlybird Digital West has made over 17 investments from this new fund and includes both older and new portfolio companies, such as Aleph Alpha, Deed, Finmid, Hive Technologies, HiveMQ, Marvel Fusion, MAYD, Remberg, Sikoia and ThingsTHINKING.
Earlybird has had other recent successes, the recent funding round of 900 million dollars for N26 – making it the second most valuable retail bank in Germany – and the rise of Isar Aerospace to one of the best-funded space technology companies in Europe.
"Our portfolio companies Isar Aerospace, Aleph Alpha, Marvel Fusion or SimScale prove that deep-tech Startups are on the rise and are coming from the continuous work of scientific institutions across Europe.Our role is to offer these highly scientific new companies, in addition to our other focus areas, such as Fintech, Enterprise Software and Sustainability, opportunities for commercialisation and growth on a global scale, in order to make innovative ideas available to society.", said Hendrik Brandis, partner and co-founder of Earlybird.
"We are grateful for the high level of commitment and trust that comes from our long-term investors, many of whom have accompanied us to almost all generations of our capital.", stated Christian Nagel, partner and co-founder of Earlybird.
Early Bird was founded in 1997 and supported, among others, the N26 and UiPath. And in the last four months, two more Earlybird portfolio companies have become Unicorns: Aiven, a Finnish software company that combines open source with cloud infrastructure, and OneFootball, a German sports and football media platform.