9 fastest-shrinking jobs in the U.S. amid AI boom
The convergence of technological progress establishes the foundation for a shift in the job landscape, putting certain professions at risk of disappearing.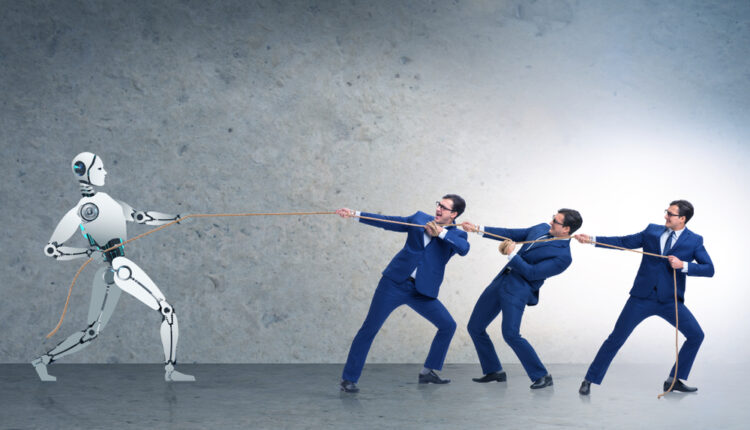 With the advent of technology and remarkable advancements like artificial intelligence (AI), several jobs and industries in the United States are anticipated to face a downturn. The convergence of technological progress establishes the foundation for a shift in the job landscape, putting certain professions at risk of disappearing.
In particular, data acquired by Finbold has highlighted the occupations projected to experience changes in employment in the U.S. between 2021 and 2031. As of 2023 Q3, the role of the cashier is expected to be the top-ranking shrinking job, with 355,700 fewer positions by 2031. Secretaries and administrative assistants rank second, with an expected decline of 207,600 roles by 2031, while office clerks rank third, with 130,800 jobs projected to decrease.
Elsewhere, customer service representatives rank fourth among the fastest-shrinking jobs, with a decline of 105,300 positions. Executive secretaries and administrative assistants cap the top five spots at 102,600 projected jobs to decrease.
Other roles expected to shrink include Miscellaneous assemblers and fabricators (96,400), First-line supervisors of retail sales workers (78,200), Bookkeeping, accounting,
and auditing clerks (77,200), and Fast food cooks (69,100).
Shrinking labor participation 
The research highlighted notable reasons likely to lead to the shrinking participation in the highlighted occupations. According to the research report: "The decline in these highlighted jobs can be attributed to a myriad of factors, with one key concern being the impending drop in labor force participation. The economy is grappling with the challenges posed by an aging population as the baby boomer generation reaches retirement age, leading to a decline in the active workforce."
At the same time, technological innovation, automation, and the growth of disciplines such as ChatGPT are also projected to lead to a decline in participation in certain jobs. Indeed, several business leaders are already leveraging the tool to handle certain jobs.
Particularly, data presented by Finbold indicates that a survey of 1,000 American business leaders in Q1 2023 revealed that 66% of them use ChatGPT to write code, while copywriting and content creation follow closely at 58%, and customer support at 57%. Additionally, 52% of respondents indicated that they use ChatGPT to create summaries of meetings or documents.
Other notable areas witnessing ChatGPT being deployed include research (45%), generate task lists (45%), and others (3%).
Impact of ChatGPT
The research pointed out the possible implications of AI products such as ChatGPT on the general job sector. The report notes that:"AI's impact on the labor market is expected to be significant. However, most jobs and industries will be complemented rather than replaced by AI, as they are only partially exposed to automation. Workers in such occupations will likely use their freed-up capacity to engage in productive activities, thereby increasing output."
Overall, in shaping the future of industries, finding the delicate equilibrium between innovation and responsibility will be paramount in supporting the job market and embracing emerging technologies.
Read the full story with statistics here: https://finbold.com/revealed-9-fastest-shrinking-jobs-in-the-u-s-amid-ai-boom/