20 European start-up associations join forces to publish LETS 2023, the mapping of 135 Leading European Tech Scale-ups that are succeeding globally
20 startup associations from 16 EU countries and Ukraine have come together on the initiative of France Digitale to launch LETS: Leading European Tech Scale-ups.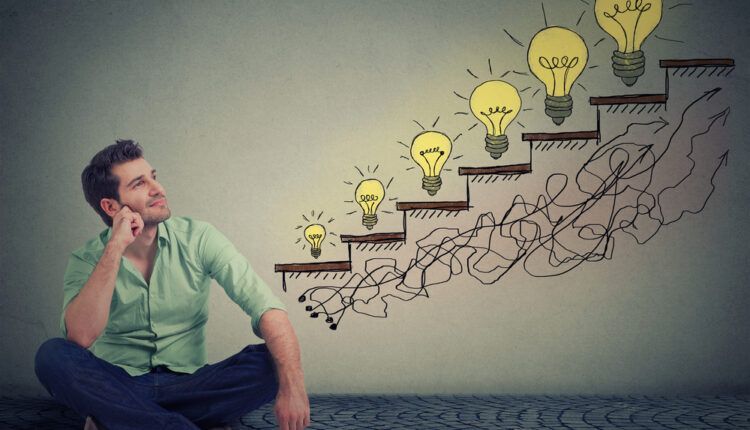 Europe is a formidable breeding ground for innovation, home to many companies and technologies that have revolutionised the way we consume, work, communicate… To spotlight these leading companies, 20 startup associations from 16 EU countries and Ukraine have come together on the initiative of France Digitale to launch LETS: Leading European Tech Scale-ups. This one-of-a-kind mapping highlights 135 European made companies that stand out for their international reach and the sustainability of their business model, rather than their mere valuation. The first edition of LETS was revealed on stage at FDDay in Paris with 10 European associations and dozens of the scaleups featured in the mapping.
European tech scale-ups are already global champions
There are many ways to assess a startup's success beyond its market valuation, which is why the 20 European associations have taken a different approach to traditional startup rankings by considering the following, alternative metrics:
–Foster European innovation by developing innovative solutions for today's problems;
Create value in Europe by having their headquarters and at least 50% of the workforce in the EU;
-Rock the market at home and abroad by making at least 15 million EUR yearly revenuein a minimum of two markets (including their country of origin), generating at least 1 million EUR yearly revenue in each of these markets.
Based on this criteria, the 20 associations have identified 135 companies that are ambassadors of European tech internationally. In just 10 years – their average age – more than half of them (89 scaleups) have scaled their business beyond European borders and, combined, they have created an estimated 80,754 jobs.
What remains to be done for European Tech
The numbers speak for themselves: Europe has a strong tech industry capable of winning customers worldwide. However, there is still a significant challenge to accelerate this trend and integrate more companies to the list. With LETS, startups associations pledge for a stronger support for European innovation with concrete measures:
LET'S make the European Company status accessible for startups: today, only some 9,100 companies are registered as Societas Europaea SE, the majority being listed multinationals. As this status helps companies to be created and operate according to the same rules in the Single Market, its requirements should be simplified to enable more companies, notably startups, to benefit from it.
LET'S bet on European tech: Startups and SMEs have the lowest participation rate to public procurement in the EU (29.1%). Europe should transform its commitments into action and support innovative procurement not only with guidelines but also with concrete, long-term investments in European technologies for the twin transition.
LET'S boost Europe's attractiveness: The European equity market is less than half the size and the debt market less than a third of the American market, even if the two economies are similar in size. As a result, many successful European companies list on NASDAQ or other foreign stock exchanges. The EU needs to accelerate its plans for a Capital Markets Union so that its leading scale-ups can go public in Europe at internationally competitive conditions.
Maya Noël, Managing Director of France Digitale, comments: "European tech will only win if it is united in its progress and promotes its champions with a common voice. That's what this first edition of LETS is all about – and what we've succeeded in doing: joining forces across Europe to spotlight scaleups that are already champions in their home country and abroad. The key European election period that is just around the corner is a fantastic opportunity to increase the number of champions and provide them with the means to become global companies by harmonising business conditions and regulations on a European scale".
LET'S introduce the LETS 2023
Austria: Bitpanda, Byrd, GROPYUS, Netconomy, Tourradar
Bulgaria: Dronamics, EnduroSat
Denmark: Airtame, Dixa, Labster, Leapwork, Lunar, Pleo, Templafy, Veo
Estonia: Bolt, Skeleton Tech, Swappie, Veriff
Finland: Aiven, ICEYE, Relex Solutions, Supercell, Supermetrics
France: 360Learning, Adikteev, Agriconomie, Akeneo, Anycommerce, Back Market, BioSerenity, BlaBlaCar, Brigad, Brut, Cafeyn, Campings.com, Certideal, Crosscall, Devialet, Doctolib, Exotec, Geosat, GoJob, HR Path, iBanFirst, Klaxoon, Le Collectionist, Ledger, Libon, LumApps, Malt, ManoMano, Mirakl, MYM, OpenClassrooms, Partoo, Qonto, Sarbacane, Shift Technology, Skeepers, Smallable, Sorare, Spendesk, Superprof, Veepee, Vestiaire Collective, Virtuo, Wifirst, Withings, Younited, Yubo
Germany: 1Komma5, Anydesk, Billie, Clue App, CoachHub, FINN, Getsafe, IDNOW, Isar Aerospace, LeanIX, Lingoda, Moss, Pitch, Spryker, Sunfire, Urban Sports Club, xentral
Hungary: Bitrise
Ireland: Cubic Telecom, Fenergo, Stripe, Teamwork, Wayflyer, Workhuman
Italy: Casavo, Prima, Shopfully
Poland: Netguru
Romania: Amber, FintechOS, Green Group
Slovakia: Innovatrics, Photoneo, Pixel Federation
Spain: BMAT, Cabify, Civitatis, Clikalia, Factorial, Fintonic, Job and Talent, Neuroelectrics, Paack, Wallapop
Sweden: Anyfin, Doktor.se, Einride, Epidemic Sound, Klarna, Mindler, NA-KD, Northvolt, Polarium AB, Trustly, Voi, Volta Trucks
The Netherlands: Backbase, Catawiki, Message Bird, Mollie, Otrium, Sendcloud, Swapfiets, Tiqets
Methodology
The LETS 2023 was realised by France Digitale in collaboration with 19 other French and European startup associations. It seeks to put forward European scaleups which respond to the three following criteria: (1) headquarters and over 50% of their workforce in the European Union, (2) 15 million euros in yearly revenue in at least 2 markets and (3) at least 1 million euros yearly revenue in a market other than their origin country.
This mapping was produced in the second quarter of 2023. Most of the information was sent to us by partner associations and is therefore declarative. We have double checked the information from public sources (Crunchbase, Dealroom, LinkedIn, press). The LETS 2023 focuses exclusively on independent startups which have not completed an exit (no IPO, no buyout).
Associations involved: Allied for Startups, Barcelona Music Tech Hub, Austrian Startups, BESCO – Bulgarian Entrepreneurial Association, Danish Entrepreneurs, Dutch Startup Association, Estech, European Champions Alliance, France Digitale, La French Tech, Italian Tech Alliance, Latitude59, Romanian Business Leaders, SAPIE, Scale Ireland, Startup Hungary, Startup Poland, Startup Verband, SUP46 and Tech Ukraine.