#1 unknown treasure of Greece the "smart" island Astypalea
The island, apart from being a "paradise" of historical monuments and unique landscapes, offers flexible and sustainable transportation solutions to residents and travelers who visit it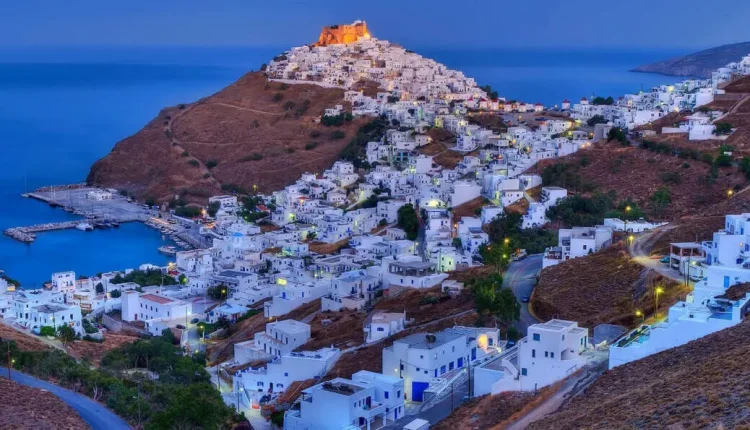 Anthem" for the Greek summer is the new tribute of the popular Italian newspaper "La Repubblica" that states that "it is not an exaggeration to define Greece as the ideal place for holidays around the world with more than 200 dreamy islands and a nation that is the cradle of Western civilization and the home of democracy.
After research, the newspaper proposes the most valuable "unknown treasures" of Greece that suit the special interests of Italian travelers. Among proposals from the Cyclades, the Dodecanese and the Ionian Islands, the "smart" Astypalea occupies the first place.
Recently, Astypalea emerged as a model island by adopting and implementing sustainable mobility solutions in collaboration with Kosmocar and Volkswagen Group.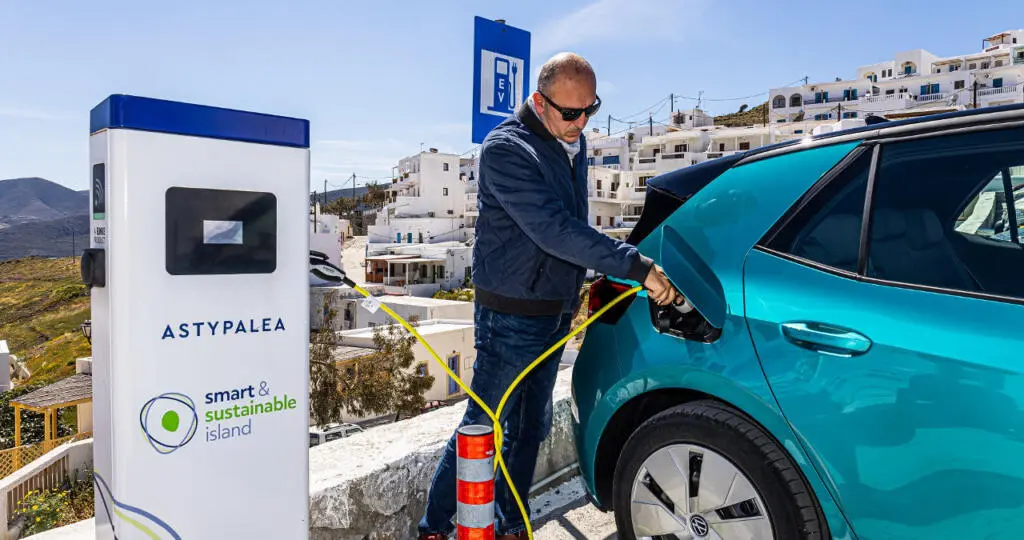 The program "Astypalea: smart and sustainable island" was a joint initiative of the Volkswagen Group and the Hellenic Republic that aims in the coming years to create an innovative mobility system in Astypalea with a green environmental footprint. To this end, the current transport system on the island will be replaced by the use of electric vehicles, along with the production of renewable energy.
Within the framework of the program "Astypalea: smart and sustainable island", the residents of Astypalea enjoy a special subsidy and preferential prices to acquire the electric vehicle they want. In order to use as many electric vehicles as possible on the island as a means of transportation, the options to choose from are several.It can choose from a wide range of Volkswagen electric cars, such as the agile e-up!, the pioneering ID.3 and the impressive SUV, ID.4. All purely electric and with the most advanced technology of Volkswagen. Finally, among its options is the ELECTRIC SCOOTER SEAT MÓ 125.
In fact, the first "green" vans have already made their appearance on the island.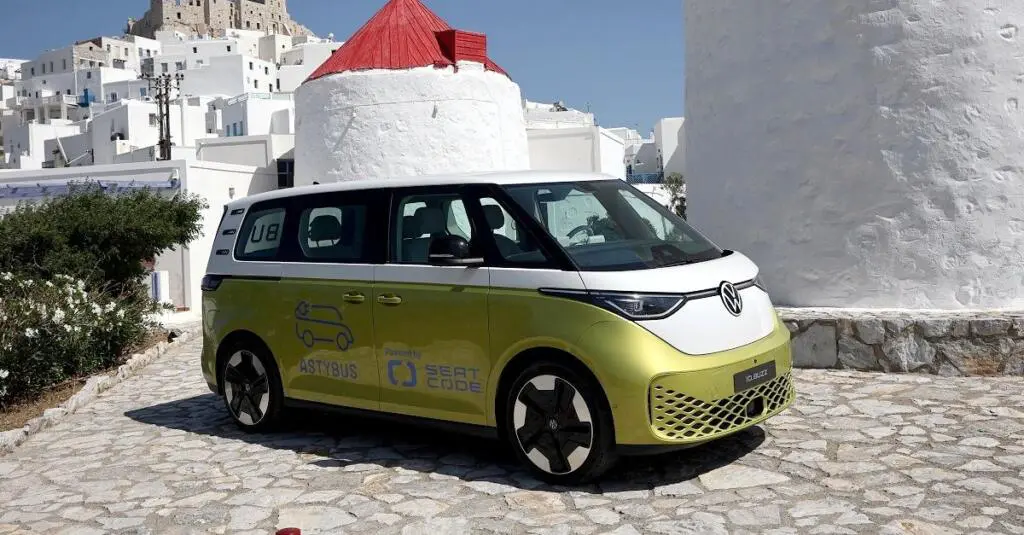 The "AstyBus" service is an on-demand solution that will operate in Astypalea. Utilizing electric vans, the Municipality offers a comfortable and flexible travel experience to visitors and residents. It is worth noting that the itineraries are formed based on the needs of the passengers, at preferential prices.The "AstyBus" is implemented by the State in collaboration with the Volkswagen Group.
According to the article of the Italian newspaper, the "butterfly of the Aegean" is a "paradise" of historical monuments, picturesque villages, wonderful beaches, unparalleled gastronomy and fine local products, such as honey and at the same time offers special experiences to walkers and nature lovers.
"The quality of services, the range of alternative options, the authenticity, the natural beauty, the green initiatives and our actions to improve accessibility have contributed to the expansion of the tourist season with greater travel flows from Greece and abroad", stated the Mayor of Astypalea, Nikos Komineas, in a relevant announcement.